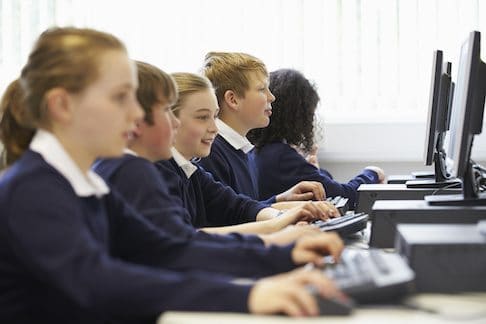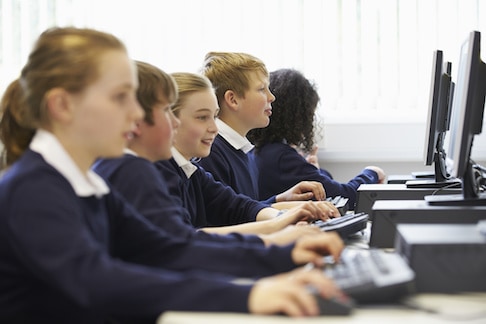 Gonski 2.0 Review: What the Commonwealth should do (and not do) to drive improvement in school education – Canberra
The Commonwealth's Review to Achieve Educational Excellence in Australian Schools (known as the 'Gonski 2.0 Review') is a serious opportunity for a new nation-wide conversation on school education.
The outcomes of the Review will influence the Commonwealth's next steps in national schools policy. A key step will be the negotiations with the states later this year, as the Commonwealth strives to ensure that its contributions to school funding are spent wisely.
The review comes at a critical time. Australia's educational performance is declining internationally, we face new challenges in preparing students for their future lives and jobs, and equity gaps are too wide. But this does not mean that the Commonwealth should have a much bigger role in schooling than it does today.
In this Capital Ideas event, Dr Peter Goss, Grattan Institute School Education Program Director, hosted a panel of leading policy thinkers to explore:
What is needed to lift educational outcomes at scale?
What are the benefits, challenges and risks of Commonwealth interventions?
Where should the Commonwealth focus its efforts, and why?
Speakers
The Honorable Adrian Piccoli is the Director of the UNSW Gonski Institute for Education. Adrian served as the NSW Minister for Education for 6 years from 2011 until 2017 and is widely respected by the Australian education sector. He led the political campaign to reform school funding in Australia. He has strengthened and enhanced the teaching profession in NSW through his "Great Teaching Inspired Learning" reforms and has consistently championed a greater focus on the learning needs of disadvantaged children particularly those living in rural and remote Australia. In 2017 Mr Piccoli was made a Professor of Practice in the School of Education at UNSW and has also been made a Fellow of the Australian Council for Educational Leaders. Mr Piccoli is also a Board Member of the Global Education Advisory Board for the Open Society Foundation, based in London.
David de Carvalho is the Chief Executive Officer of the NSW Education Standards Authority (NESA). He started his career as a secondary school teacher.  He has extensive experience in leading major reforms at both national and state level and a deep personal passion for, and understanding of, education. Immediately prior to NESA, he was Deputy Secretary at the NSW Department of Family and Community Services. This followed an extensive career in the Commonwealth public service, working in the health and education departments (the latter as head of the Higher Education Division), as well as Treasury, Finance and the Department of Prime Minister and Cabinet, where he led the Reform of the Federation White Paper Taskforce from January 2014 to June 2015. He was CEO of the National Catholic Education Commission from 1998-2003, during which time he was a board member on both the Australian Council for Educational Research, and the Curriculum Corporation (now Education Services Australia). He is a member of the ACARA Board.
Lisa Rodgers is the CEO of the Australian Institute for Teaching and School Leadership (AITSL), and is a powerful voice and respected advocate in the education sector. Lisa is an experienced executive, having provided exemplary service for the profession, governments and the public in various jurisdictions including the UK, New Zealand and Australia. Prior to joining AITSL, Lisa was Deputy Secretary, Early Learning and Student Achievement and Deputy Secretary, Evidence, Data and Knowledge in the Ministry of Education in New Zealand.  With over 15 years' experience in Education, Lisa has led significant reforms in assessment innovation, curriculum and the use of evidence for impact at the classroom and national level Lisa has held several other substantial posts in Justice, Health, serving in the British Army, and lecturing and leading research in child mental health at the University of Wales. Lisa is passionate about the profession and remains dedicated to improved educational outcomes for young people.
Moderator
Dr Peter Goss, School Education Program Director, Grattan Institute, joined Grattan in 2014, and has focused on how education systems and data can help schools and teachers adapt and improve their practice. Prior to joining Grattan, he spent more than 10 years as a strategy consultant, most recently with the Boston Consulting Group, and worked with Noel Pearson to improve education outcomes for Cape York primary school students. Pete trained as a biologist, with a focus on understanding complex systems.