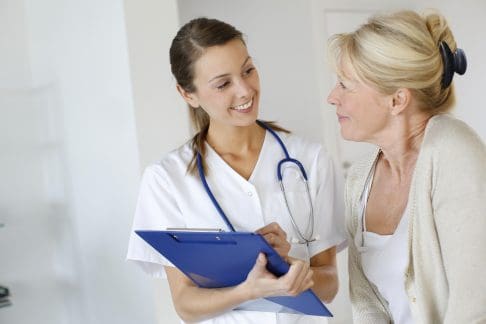 Private health insurance under challenge – Melbourne
Private health insurance premiums are increasing, people are dropping their cover, and private hospitals are feeling the pinch. What is driving the premium increases? Are the current problems temporary or more fundamental? Does the Morrison Government need to save or change private healthcare?
At this Policy Pitch event, a panel of experts charted the causes of and suggest solutions to Australia's private health insurance crisis.
Stephen Duckett's Presentation (pdf)
Speakers
Stephen Duckett, is Director of the Health Program at the Melbourne-based think tank, Grattan Institute. He has held top operational and policy leadership positions in health care in Australia and Canada including as Secretary of what is now the Commonwealth Department of Health. He has a reputation for creativity, evidence-based innovation and reform in areas ranging from the introduction of activity-based funding for hospitals, to new systems of accountability for the safety of hospital care. An economist, he is a Fellow of the Academy of Social Sciences in Australia and of the Australian Academy of Health and Medical Science.
Dr Michael Walsh has been Chief Executive of Cabrini Health Limited since December 2008. He has a distinguished career in hospital and health administration in Victoria, Western Australia, the UK and the Middle East. Michael is a medical graduate of Monash University and holds a Master in Public Administration from the Kennedy School of Government, Harvard University. He is a Fellow of the Royal Australasian College of Medical Administrators and the Australasian College of Health Service Managers. He is appointed as Ministerial Delegate to the Board of Goulburn Valley Health and is a member of the Board of Yoorralla.
Leanne Wells is the Chief Executive Officer of the Consumers Health Forum of Australia She is a health advocate and service executive with over thirty years' experience. Leanne has held executive positions within federal government and in national and state non-government organisations, most recently as CEO of a state-based primary care organisation. Throughout her career, she has worked in the health and social care sectors. Leanne is a Board Director of Coordinare South East New South Wales Primary Health Network, the Ozhelp Foundation, PainAustralia and Advancing Pharmacy Practice. She is the Independent Chair of Coordinare's Community Advisory Committee. Leanne has tertiary qualifications in communications and business. She is a member of both the Australian Institute of Company Directors and the Australian Institute of Management.
Linda Swan, Chief Medical Officer for Medibank Private, is uniquely positioned to support healthcare reform that can improve health outcomes, patient experience and the affordability of healthcare for all Australians.  She is committed to applying evidence and insights from clinical practice to encourage continued improvement in our health system. Linda's experience in a broad range of senior executive roles has shaped her understanding that a collaborative approach is required to effectively implement change in our health system and that sound governance is required to ensure the intended outcomes of health reform are realised. As well as her CMO role with Medibank, Linda is a member of the Australian Digital Health Agency Safety and Quality Governance Committee and a Board member of the Australian College of Sports and Exercise Physicians.