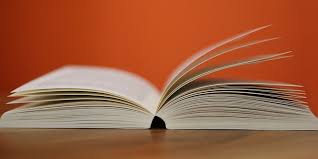 2014 Summer Reading List for the Prime Minister
Grattan Institute launched our annual Summer Reading List for the Prime Minister, held in Sydney at the State Library of NSW on Tuesday 9 December and in Melbourne at the State Library of Victoria on Tuesday 16 December.
Watch a recording of the Melbourne launch
Grattan's CEO, John Daley joined Geraldine Doogue in Sydney, and Helen Silver in Melbourne, in a discussion of the List.
Now in its sixth year, the List contains books and articles that we believe the Prime Minister – or indeed any Australian – will find stimulating over the break. They are all good reads that we think say something interesting about Australia and its future. And they make terrific Christmas gifts.
This year's list covers many vital subjects, from a discussion of Piketty's Capital in the 21st Century to the impacts of the ANZAC legend on modern defence policy. The list includes a candid look at women, men, family and work, an argument for constitutional recognition of indigenous Australians, and the post-mortem of a spectacular political defeat. Capping off the list is this year's must-read novel, a seamlessly shifting blend of poetry, pathos and humour from one of Australia's finest story-tellers.
About the speakers:
John Daley, Grattan's CEO, is one of Australia's leading public policy thinkers with 20 years' experience spanning policy, academic, government and corporate roles at the University of Melbourne, the University of Oxford, the Victorian Department of Justice and consulting firm McKinsey and Co. Most recently John was the Managing Director of E*TRADE at ANZ, leading Australia's second largest online stockbroker.
Geraldine Doogue is a presenter on ABC Radio National's Saturday Extra program which focusses on international politics, Australia's role on the world stage, and business. Geraldine was previously the host of Radio National's Life Matters program for 11 years and received a United Nations Media Peace Prize and two Penguin Awards for her role in ABC TV's coverage of the Gulf War. In 2000 Geraldine was awarded a Churchill Fellowship for social and cultural reporting. In 2003, she was recognised with an Officer in the Order of Australia for services to the community and media.
Helen Silver is currently Chief General Manager of the Workers' Compensation Division at Allianz Australia. Helen has held senior positions in both the Victorian and Commonwealth public services. As Secretary of the Department of Premier and Cabinet in Victoria, Helen Silver has led the Victorian Public Service through significant crises events such as the Black Saturday bushfires; managed the transition of an incoming Government and Premier; and has led negotiations on a range of Commonwealth/State issues including health, water, transport and taxation reform, the NDIS and Gonski. Prior to her role as DPC Secretary, Helen was General Manager, Government Business at National Australia Bank. She was Deputy Secretary in the Victorian Department of Treasury and Finance and the Department of Premier and Cabinet, Deputy CEO at the Victorian WorkCover Authority and First Assistant Commissioner at the Productivity Commission.


This year we are proud to publish our list in partnership with Readings – an Australian independent retailer. The books can be purchased at Readings' table at our Melbourne launch, any of Readings five shops in Melbourne, or via Readings online with free delivery on orders $19.95 and over anywhere in Australia.