REPORT
by John Daley
It's been an extraordinary year in politics – and no doubt many politicians are well and truly ready for a summer holiday. To help our leaders make the most of their time off, Grattan Institute has curated a list of this year's must-reads.
NEWS
29 November 2018
How the states can keep people out of hospital and still get their fair share of funding
Memo to the state and territory governments: you can keep people out of hospital and still get your fair share of activity based funding from the Commonwealth. Here's how …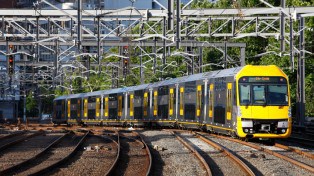 NEWS
21 November 2018
Eight charts that explain Victoria's transport election
The most magical time of the year is upon Victorians: election season. The (taxpayer-funded) gifts promised by the major parties far exceed anything Santa could bring. And the multi-billion-dollar toys on everybody's wish list? Trains, tracks and roads.
EVENTS
11 December 2018
Australia's prospects for a credible energy and climate change policy? – Canberra
Join moderator, ANU Energy Change Institute Director Ken Baldwin and our panel, Grattan Institute's Tony Wood, Warwick McKibbin from ANU and the BCA's Jessica Wilson at this Capital Ideas event as they discuss if there is any prospect of credible energy and climate change policy in Australia before the next election.
What is Grattan Institute?
Grattan Institute contributes to public policy in Australia, a liberal democracy in a globalised economy.
We foster informed public debate on the key issues for Australia, through both private forums and public events, engaging key decision makers and the broader community.
Our work is rigorous, practical and above all, independent. We accept no ongoing government funding and undertake no commissioned work.