NEWS
14 August 2017
Why it costs you so much to see a specialist – and what the government should do about it
Australians pay too much when they go to medical specialists. The government can and should do more to drive prices down. A current Senate Inquiry on out-of-pocket costs will hopefully lead to some policy action.
NEWS
10 August 2017
New rules for retailers, but don't sit there waiting for your electricity bill to go down
After summoning the heads of Australia's major electricity retailers to Canberra, Prime Minister Malcolm Turnbull announced that the government will take "decisive action to reduce energy prices for Australian families and businesses". The big question for the prime minister is, what next?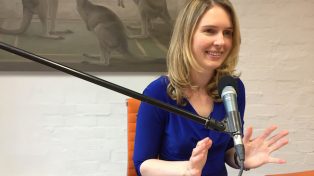 PODCAST
15 August 2017
Rising inequality in Australia?
A conversation with Australian Perspectives Fellow, Dani Wood. The question of whether inequality has been rising or falling in Australia appears to be difficult to answer at first glance - and a different story emerges when looking at income inequality or wealth inequality. So just what is happening to inequality here in Australia? How do we compare to the rest of the world? And what are our politicians suggesting to bridge the gap?
What is Grattan Institute?
Grattan Institute contributes to public policy in Australia, a liberal democracy in a globalised economy.
We foster informed public debate on the key issues for Australia, through both private forums and public events, engaging key decision makers and the broader community.
Our work is rigorous, practical and above all, independent. We accept no ongoing government funding and undertake no commissioned work.