REPORT
by Tony Wood, David Blowers and Kate Griffiths
State governments have spent up to $20 billion more than was needed on the electricity grid. Customers are paying up to $400 more for their power each year than they should. They should get a rebate, or governments should write down the value of the assets to reduce electricity bills.
NEWS
05 April 2018
How investment property returns depend on politics
Australian housing has been a good investment with prices more than doubling in real terms over the past 20 years. Since 2012, house prices have risen 50% in Melbourne and 70% in Sydney. Our recent report, Housing affordability: re-imagining the Australian dream, investigated the trends.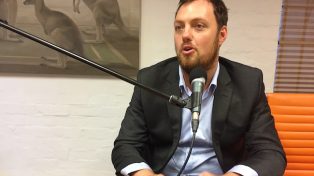 PODCAST
03 April 2018
A deep dive on the RBA's latest research on housing
A conversation with Australian Perspectives Fellow, Brendan Coates. In early March, economists Ross Kendall and Peter Tulip from the Reserve Bank of Australia released The Effect of Zoning on Housing Prices. In this podcast, Brendan discusses the findings from the paper and the subsequent reactions to it.
EVENTS
02 May 2018
Gonski 2.0 Review: What the Commonwealth should do (and not do) to drive improvement in school education - Brisbane
In this State of Affairs event, Julie Sonnemann, Grattan Institute School Education Fellow, along with a panel of leading policy thinkers will explore: What is needed to lift educational outcomes at scale; what are the benefits, challenges and risks of Commonwealth interventions; and, where should the Commonwealth focus its efforts, and why?
What is Grattan Institute?
Grattan Institute contributes to public policy in Australia, a liberal democracy in a globalised economy.
We foster informed public debate on the key issues for Australia, through both private forums and public events, engaging key decision makers and the broader community.
Our work is rigorous, practical and above all, independent. We accept no ongoing government funding and undertake no commissioned work.