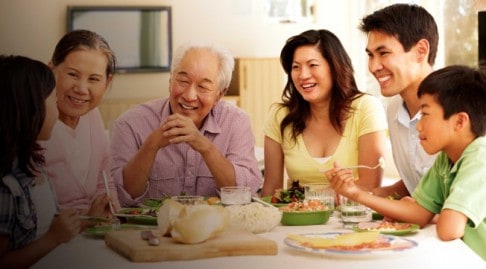 Age war? Talking about the generational bargain – Melbourne
The 2019 election has been branded the 'generational election'. Beyond the hyperbole about an 'age war', there are serious questions about the economic future of today's young Australians.
Over the past 20 years, older people have captured most of the growth in Australia's wealth. Wealth and incomes for young people have stagnated and home ownership has fallen rapidly. But hasn't buying a house always been hard? And aren't young people enjoying a lifestyle their grandparents could only have dreamed of?
Much of the debate has centered on the generosity of tax concessions for older people. Do tax policies need to change to make the budget sustainable? Is change fair given older Australians paid taxes throughout their working years and planned their retirement based on the current policies?
In this Policy Pitch event at State Library Victoria, Danielle Wood (Grattan Institute), Stephen Koukoulas (Market Economics) and Sonia Arakkal (Think Forward) debated the contentious issue of intergenerational inequality, and identified what if anything we should do about it.
Speakers
Sonia Arakkal is a co-founder of Think Forward, a lobby group for young Australians, who want to see issues of intergenerational fairness front and center of Australian federal politics. Sonia began advocating for a secure economic future for young Australians a decade ago when, as a high school student, she wrote to then Prime Minister Kevin Rudd questioning the intergenerational fairness of the stimulus package. In 2018 she was selected as a Young Social Pioneer by the Foundation of Young Australians for her work with Think Forward. Think Forward is a voice for youth in tax, superannuation and housing policy through its podcasts, publications and conversations with young people. Sonia is a consultant in the public policy practice at Nous Group and prior to that studied law and politics in the Australian National University.
Stephen Koukoulas is Managing Director of Market Economics, a firm focused on independent macroeconomic analysis. Stephen has had 30 years as an economist in government, banking, financial markets and policy formulation. Stephen was Senior Economic Advisor to the former Prime Minister, Julia Gillard, worked in the Commonwealth Treasury and before that he was the global head of economic research and strategy for TD Securities in London. Stephen also spent 5 years at Citibank Australia, including as Chief Economist. He started his career in the Commonwealth Treasury in the mid 1980s. Stephen is currently a widely sort after keynote speaker, Economics Advisor to illion, is economist at Economic Security 4 Women and writes regular analysis and opinion pieces for Yahoo Finance. He has a regular spot on Sky TV and appears widely in other media.
Danielle Wood is a Program Director at the Grattan Institute. Her research and advocacy efforts focus on tax and budget policy, intergenerational inequality and institutional reform. Danielle previously worked as a Principal Economist at the ACCC, a Senior Consultant at NERA Economic Consulting and as a Senior Research Economist at the Productivity Commission. She is the National Chair of the Women in Economics Network and she sits on the Central Council of the Economics Society of Australia.
Moderator
Paul Austin, Editor at Grattan, worked for many years as a journalist and editor at Fairfax and News Corporation. He reported from the Canberra and Spring Street press galleries, and was at various times Deputy Editor and Opinion Editor of both The Age and The Australian newspapers. He won a Quill Award for best deadline reporting and was highly commended in the Walkley Awards for best feature writing and the Quill Awards for best columnist.