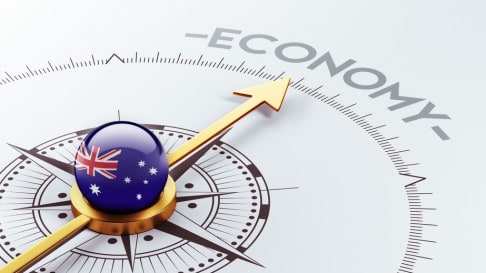 Australia in the age of discovery: navigating new risks and opportunities
Watch a recording of the event
Listen to a podcast of the event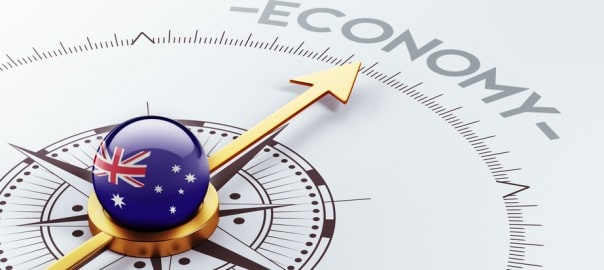 The world economy has never been more interconnected, and scientific discoveries and technologies are changing it quickly. Australia has navigated the challenges well so far. But much of the world is struggling: the gains from trade and innovation are unequally shared, trust in institutions has faltered, politics too often becomes a blame game, and pressing challenges are neglected.
This Policy Pitch event brought together the author of a fascinating new book, The Age of Discovery, and Australian policy thinkers to assess how Australia should confront the challenges of this age. The broad-ranging discussion covered:
— What drives the pace of innovation, and which technologies are most transformative?
— What new risks arise from global connection and interdependence?
— What lessons does the Renaissance, the first 'Age of Discovery', hold for our current era?
— What, practically, should Australian policymakers do to capture the opportunities and mitigate the risks?
Speakers
Chris Kutarna is the author of Age of Discovery: Navigating the Risks and Rewards of Our New Renaissance with Ian Goldin, published globally in 2016. Chris is a two-time Governor General's Medalist, a Sauvé Fellow and Commonwealth Scholar, and a Fellow of the Oxford Martin School with a doctorate in politics from the University of Oxford. He divides his time between Oxford, Beijing and Regina.
Kathryn Fagg is an experienced Australian chair, board member and senior executive. She is a member of the boards of the Reserve Bank of Australia, Incitec Pivot,  Boral and Djerriwarrh Investments. She is Chair of the Melbourne Recital Centre and of the Breast Cancer Network of Australia and a member of World Vision's Business Advisory Council. She is a Fellow of the Australian Academy of Technological Sciences and Engineering. Kathryn is actively involved with Chief Executive Women, as Chair of the Thought Leadership Committee, and as a member of the Business Engagement Committee and Scholarship Committee. Kathryn resides in Melbourne.
Dr Jim Minifie is the Productivity Growth Program Director at the Grattan Institute. His work focuses on getting the most from technology and innovation, and responding to structural change. Prior to joining Grattan, Jim worked closely with Australian corporate and public sector leaders during his seven years as Chief Economist of the Boston Consulting Group, Australia and New Zealand.
Praise for Age of Discovery:
"Ian Goldin and Chris Kutarna have dared to look up from the spreadsheets and put aside for the moment the safe, incremental studies. We should thank them for their audacity and accept their challenge to take risks, push the boundaries of the possible, be sober about the challenges, and perhaps most importantly, to be optimistic for what the future may hold."
            — Christine Lagarde, Managing Director, International Monetary Fund
"There are many things to admire in this wonderful book. The authors convincingly argue there is no way to chart a precise course amidst this level of complexity.  Navigational skills, humility, and embracing fundamental values, most importantly our capacities for creativity and empathy, will help us, individually and societally.  Everyone should read it."
            — Professor Michael Spence, Nobel Laureate in Economics
Below is a suggested reading list from State Library Victoria*
*Please note – SLV library membership is required to access some of these links. To become a member, please click here.