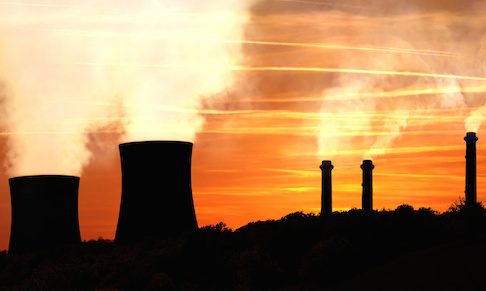 Avoiding another Hazelwood: how to manage coal closures – Melbourne
Since the Hazelwood power station closed in 2017 Victoria's power prices have been up and reliability has been down. How will Victoria's ageing brown coal power stations cope with an influx of new renewable generation? When will the Yallourn power station close, and what will be the effect on our power supply? This Policy Pitch event will look at the challenges facing the National Electricity Market, and Victoria in particular, as it transitions away from coal and towards renewables.
Tue., 8 October 2019
6:00 pm – 7:15 pm
State Library Victoria
Village Roadshow Theatrette (entrance 3)
179 La Trobe St
Melbourne, VIC 3000
Speakers
Guy Dundas, Energy Fellow at the Grattan Institute, has over ten years' experience in government and consulting, focusing primarily on how Australia's energy sector will change in response to climate change policy. His past roles include working for the Australian Productivity Commission, the Climate Change Authority, Vivid Economics, ACIL Allen Consulting and various Australian Government departments. Guy has a Master of Environmental and Resource Economics from the Australian National University, and bachelor's degrees in both Economics and Politics from the University of Adelaide.
Audrey Zibelman, CEO, Australian Energy Market Operator (AEMO), has extensive experience in the public, private and not-for profit energy and electricity sectors in the United States, most recently having held the positions of Commissioner and Chair of the New York State Public Service Commission (NYPSC). At the NYPSC, Ms Zibelman led the design and implementation of extensive regulatory and retail market changes to modernise and transform the state's electricity industry. A recognised national and international expert in energy policy, markets and Smart Grid innovation, Ms Zibelman was previously the Executive Vice President and Chief Operating Officer of PJM, in addition to having held legal and executive positions at Xcel Energy, served as General Counsel to the New Hampshire Public Utilities Commission, and was Special Assistant Attorney General in the Minnesota Attorney General's Office.
Ross Edwards is Executive, Markets, at EnergyAustralia. Ross' team trades electricity, gas, coal, and renewable energy to provide competitive priced energy for EnergyAustralia's customers and optimise the value of its portfolio of energy assets. Ross has worked at EnergyAustralia for over 16 years in roles covering Strategy, Business Development, Wholesale Market Operations and Trading. He has held Board positions on a range of renewable development companies and is currently on the Board of the Australian Financial Markets Association. Prior to joining EnergyAustralia, Ross worked for management consulting firm A.T. Kearney on a range of commercial engagements.