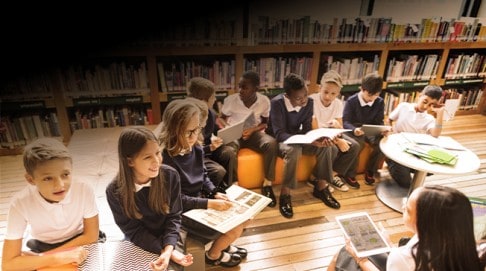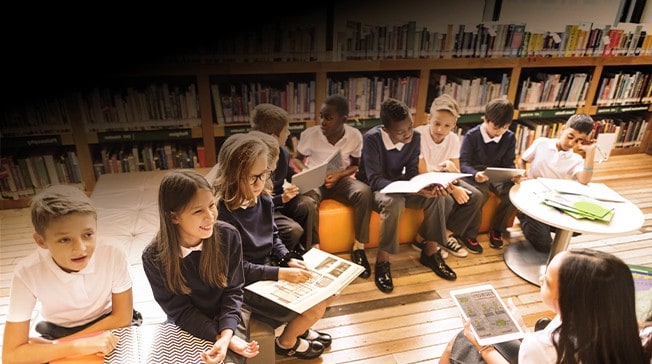 Engaging students: creating better classroom environments for learning – Melbourne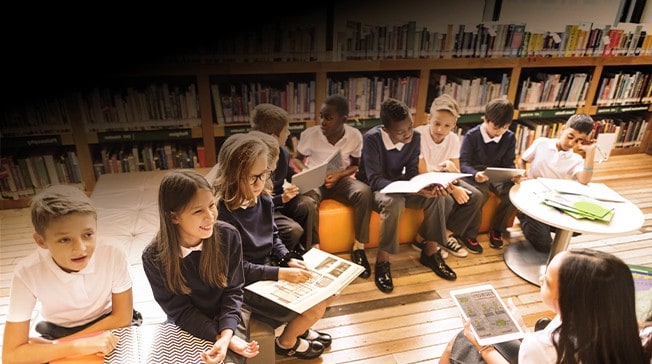 When students are engaged in class, they learn more. But too often, this is not the case. Grattan Institute recently published Engaging students: creating classrooms that improve learning. The report finds that forty per cent of Australia's school students are regularly unproductive in a given year.  The main problem is not the sort of aggressive or even violent behaviour that attracts media headlines. More common – and more stressful for teachers – are minor disruptions such as students talking back, or students simply switching off and avoiding work.
When schools and teachers create a positive environment in the classroom, student engagement and learning reinforce each other in a virtuous circle. But classrooms can also get caught in a dangerous spiral of distraction, disruption and further disengagement. Teachers are calling out for more guidance but too often get dropped into the deep end.
In this Policy Pitch event, Dr Peter Goss, Grattan Institute School Education Program Director, hosted a panel of leading educators to explore:
What is happening in Australia's classrooms?
How can schools and teachers create better classroom environments for learning?
What policy changes would help schools the most?
Speakers
Linda Graham is an Associate Professor in the School of Early Childhood and Inclusive Education at Queensland University of Technology (QUT). Her research focuses on institutional contributions to disruptive behaviour and the improvement of educational responses to children who are difficult to teach. She leads QUT's Student Engagement, Learning & Behaviour Research Group (@SELB_QUT) and a number of research projects, including 'Which students develop severely disruptive behaviour and are they receiving the right supports when it matters?" (ARC Discovery 2016-2019) and 'Empowering Learners: using student voice, video-recorded classroom interactions and teacher feedback to develop positive learning environments in high-need Queensland secondary schools" (Education Horizon 2016-2017). She (really) loves cats, has two teenagers and a Great Dane, and can often be found on Twitter: @drlindagraham.
Irene Iliadis – Principal, Hume Central Secondary College – has over 30 years of experience in education and over 20 years in leadership roles within secondary and regional contexts. Irene's career in education began in Broadmeadows. She made an active decision to return to the area as a member of the principal class in 2006 and has been one of the founding leaders of Hume Central Secondary College. Irene Iliadis takes pride in working in diverse communities where improved educational outcomes for all learners is the key focus. As an educator she brings an unshakable belief that education does matter and that every student can be supported and challenged to succeed.
Jerome Holleman is an English/EAL and Humanities teacher at Keysborough College in South Springvale. He is in his fifth year of teaching and is currently the Year 9 Coordinator and an acting Leading Teacher. Jerome began teaching as part of the Teach For Australia Program. He won the Innovation award at Keysborough for his work on student voice through a Street Art project called Inside Out which also came runner up in the VicSRC's group action awards. Jerome has also been a key advocate for the Safe Schools Program at his school and has led many of the initiatives based on providing an inclusive environment for LGBTI students. He is currently working on the implementation of the Berry Street Education Model in the Junior School – a program designed to build resilience in young people and help improve their learning confidence.
Moderator
Pete Goss is the School Education Program Director at Grattan Institute. Dr Pete Goss joined Grattan in 2014, and has focused on how education systems and data can help schools and teachers adapt and improve their practice. Prior to joining Grattan, Pete spent more than 10 years as a strategy consultant, most recently with the Boston Consulting Group, and worked with Noel Pearson to improve education outcomes for Cape York primary school students. Earlier this year, Pete published Engaging students: creating classrooms that improve learning. This report highlighted the fact that forty per cent of Australian school students are unproductive in a given year, and called for comprehensive reform to tackle widespread student disengagement in class.