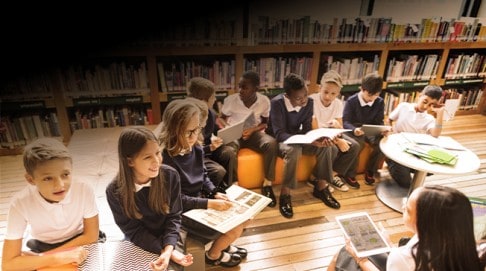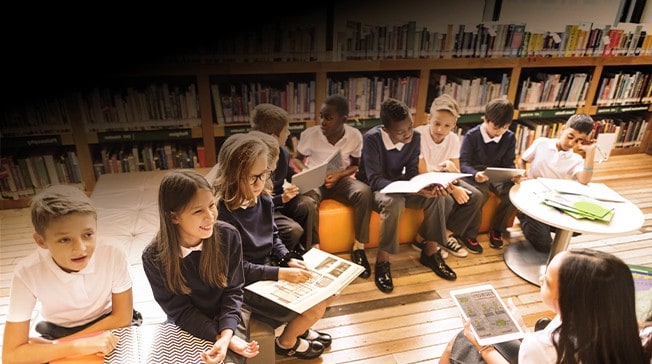 Engaging students: creating better classroom environments for learning – Sydney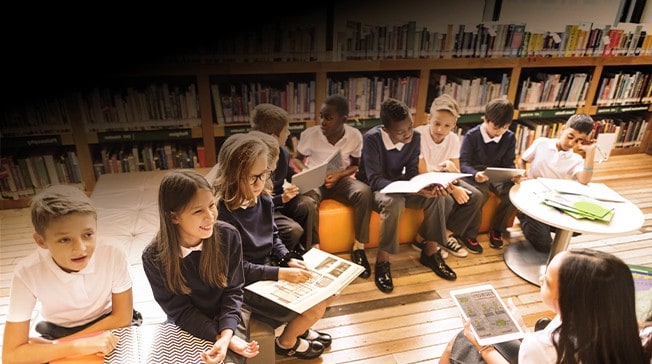 When students are engaged in class, they learn more. But too often, this is not the case. Grattan Institute recently published Engaging students: creating classrooms that improve learning. The report finds that forty per cent of Australia's school students are regularly unproductive in a given year.  The main problem is not the sort of aggressive or even violent behaviour that attracts media headlines. More common – and more stressful for teachers – are minor disruptions such as students talking back, or students simply switching off and avoiding work.
When schools and teachers create a positive environment in the classroom, student engagement and learning reinforce each other in a virtuous circle. But classrooms can also get caught in a dangerous spiral of distraction, disruption and further disengagement. Teachers are calling out for more guidance but too often get dropped into the deep end.
In this Forward Thinking event, Dr Peter Goss, Grattan Institute School Education Program Director, hosted a panel of leading educators to explore:
What is happening in Australia's classrooms?
How can schools and teachers create better classroom environments for learning?
What policy changes would help schools the most?
Speakers
Dr Jenny Donovan is the Relieving Deputy Secretary, Strategy and Evaluation in the NSW Department of Education. She established and leads the Centre for Education Statistics and Evaluation. CESE is an innovative hub for evidence-based policy and decision-making in education. The Centre provides data, analysis and evaluation to inform and improve effectiveness, efficiency and accountability across the entire spectrum of the NSW education system. Previously, Jenny was the Deputy Director of a not-for-profit research and assessment organisation attached to the University of New South Wales. Jenny began her career as a high school teacher in Sydney's western suburbs, and has held many roles in both operational and policy arms of state public service.
Lila Mularczyk, Director, Secondary Education, NSW Department of Education, was Principal at Merrylands High School for 15 years until 2016. She was the Deputy President of the NSW Secondary Principals' Council (SPC) for eight years, and was SPC Executive Member for 15 years, including the President of the NSW SPC (for four years).  Merrylands High School has been recognised at a regional, state, national and international level for numerous successful and innovative programs including; leadership, values, professional learning, quality teaching, social harmony, technology rich teaching and learning and community participation. She has involved herself locally as the Regional and Zone Principal sport representative. Prior to her principalship and during her 34 year career to date, Lila has always availed herself for additional commitments in a voluntary capacity consistently throughout her professional career and most recently working in a full-time voluntary position alongside her current principal role.
Aimee White is a passionate and dedicated teacher, who is committed to the academic, social and emotional development of her students. She worked as a Learning Support Officer for two and a half years before graduating from The University of Notre Dame in 2011 with a Bachelor of Education (Primary) and a major in Religious Education. Aimee has spent the last six years teaching in Catholic Schools in the Eastern and Inner West Region of Sydney. She is currently teaching Year One at St Pius Catholic Primary School Enmore.
Moderator
Pete Goss is the School Education Program Director at Grattan Institute. Dr Pete Goss joined Grattan in 2014, and has focused on how education systems and data can help schools and teachers adapt and improve their practice. Prior to joining Grattan, Pete spent more than 10 years as a strategy consultant, most recently with the Boston Consulting Group, and worked with Noel Pearson to improve education outcomes for Cape York primary school students. Earlier this year, Pete published Engaging students: creating classrooms that improve learning. This report highlighted the fact that forty per cent of Australian school students are unproductive in a given year, and called for comprehensive reform to tackle widespread student disengagement in class.