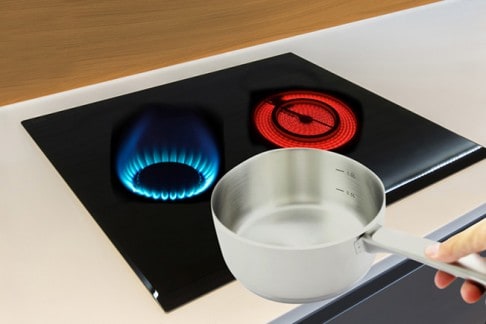 Gas: too good to burn?
Watch a recording of the event
Australia's gas prices are rising sharply. Over the last five years, network charges have driven up retail gas prices by 36% in real terms. Next year, liquefied natural gas exports from Queensland will earn big export dollars but mean that our domestic prices will increase by at least 100% and this will flow through to Australian customers, both households and businesses. In this Policy Pitch event, Grattan Institute's Tony Wood with Jo Benvenuti and Brian Green, discussed what this dramatic change means for our gas bills, whether we could or should switch away from gas and whether we could see a situation in which our gas is priced out of the market.
Tony Wood is the Energy Program Director at Grattan Institute with deep experience in the energy sector. He worked at Origin Energy for 11 years, and was an adviser to the first Garnaut climate change review. Tony is also program director of Clean Energy Projects at the Clinton Foundation.
Jo Benvenuti is the Executive Officer of the Consumer Utilities Advocacy Centre (CUAC) and the Chair of the Consumers' Federation of Australia. Her previous positions in this sector have included Manager Strategic Operations at theEnergy and Water Ombudsman (Victoria), and as a Policy Officer at the Office of the Regulator-General (now the Essential Services Commission). Jo has also worked in welfare services across a diverse range of policy areas, including the aged, housing, and emergency relief provision, and was previously Executive Officer of the Financial and Consumer Rights Council and Executive Manager Corporate Affairs at the RSPCA (Victoria) where she managed animal cruelty investigations.
Brian Green is an electrical engineer with extensive experience as an operations engineer and manager with the UK Central Electricity Generating Board (CEGB) and the former State Electricity Commission of Victoria (SECV). Following 25 years in the generation and transmission sectors Brian moved across to the manufacturing side in 1991 when he joined AMCOR to manage their energy plant at Maryvale Mill, the largest energy user in Victoria. In his current role Brian is responsible for Australian Paper's energy policy, procurement and management and is based in Mount Waverley.
Interested in delving deeper into this subject? We have prepared a reading list for you!
State Library of Victoria:
Gas Supply in Australia, IBISWorld Industry Report D2700, July 2014. Available to registered Victorian Library users. "The Gas Supply industry consists of gas retailers that buy and sell gas, and gas distributors that operate the distribution networks carrying gas to end users. The industry is expected to generate revenue of $11.3 billion in 2014-15, up from $8.4 billion in 2009-10…  In 2014-15, the industry is forecast to expand by 4.5% as gas volumes and prices increase."
The story so far… #31 The gas crisis, The Age  5-Oct-1998  page 10. Summarises the explosion at Esso's Longford plant 1 and the days that followed.
The Gas monopoly: Communist Party reveals the facts. Melbourne, International Book Shop, 1946 "The Metropolitan Gas Company has a monopoly of gas supply in the city of Melbourne and inner suburbs… Its profits on ordinary share capital for many years have rarely been below 13 per cent. These profits have been maintained through wars and depressions… Does the Company give a service to the public commensurate with its profits? In comparison with other States it falls far short."
The Melbourne Gas-Works – Laying the foundation stone. The Argus  2-Dec-1854  page 5 "Pursuant to announcement the foundation Stone of the Melbourne Gas Works was laid yesterday by the Mayor of Melbourne, in the presence of a large concourse of spectators. The ceremonies received additional eclat from the attendance of a large proportion of the fraternity of Freemasons…"
Grattan Institute:
2013 – Getting gas right: Australia's energy challenge
2014 – Gas at the crossroads: Australia's hard choice