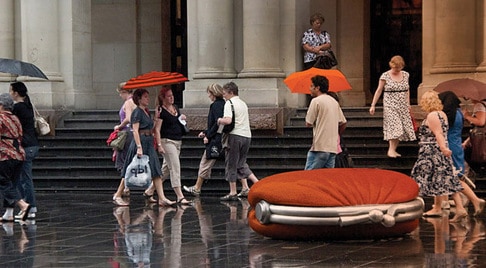 How behavioural economics does and can shape public policy
Watch a recording of the event
Behavioural economics – the love child of economics and psychology – has advanced considerably in the past two decades. In this event Andrew Leigh, in discussion with John Daley, outlined the main lessons of behavioural economics, and discussed the ways that it has affected policymaking in Australia. Lessons from theory and other countries suggest some of the ways that behavioural economics might continue to help us craft better policies in the future.
Andrew Leigh is the Shadow Assistant Treasurer and Federal Member for Fraser in the ACT. Prior to being elected in 2010, Andrew was a professor of economics at the Australian National University. Andrew holds a PhD in public policy from Harvard, having graduated from the University of Sydney with first class honours in Law and Arts. He has previously worked as a lawyer and as a principal adviser to the Australian Treasury. He is a Fellow of the Australian Academy of Social Sciences, the only parliamentarian to be a fellow of one of the four national academies. His books include Disconnected (2010), Battlers and Billionaires (2013) and The Economics of Just About Everything (2014).
John Daley is the CEO at Grattan Institute, and is one of Australia's leading public policy thinkers with 20 years experience in the public, private and university sectors. He has worked for ANZ and McKinsey in a career that also includes expertise in law, finance, education, and workers compensation.