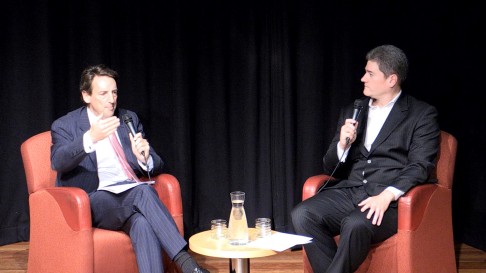 Negative gearing and capital gains tax reform: what's in the public interest?
Watch a recording of the event
Negative gearing and capital gains tax have been much debated over the last few months. In this event, John Daley, CEO of the Grattan Institute, and Simon Cowan, Research Manager of the Centre for Independent Studies work through the issues.
What are the economic effects of taxes on investment? Do current taxes unduly favour some investments over others? Will changes to negative gearing and capital gains tax have big impacts on rents, property prices, construction activity, or home ownership? What are the relative merits of different models for reform? And who will lose – and who will win – from reform?
Speakers
John Daley is the CEO at Grattan Institute. John is one of Australia's leading public policy thinkers, with 25 years experience in the public, private and university sectors. He has worked for ANZ and McKinsey, the Victorian Department of Premier and Cabinet and the University of Melbourne. At Grattan Institute he has written a number of reports on economic, budgetary, and tax reform, including Balancing Budgets: tough choices we need, and The wealth of generations.
Simon Cowan is the Research Manager at the Centre for Independent Studies and Director of the CIS TARGET30. He is a leading media commentator on policy and politics, frequently appearing on the Sky network, ABC television and commercial radio. He has written and presented extensively on retirement incomes, government industry policy, defence and regulation. He co-authored the leading CIS research report on pensions and retirement policy, released in May 2015, The Age Old Problem of Old Age: Fixing the Pension and in March 2016 authored The Myths of the Generational Bargain on the impact of pension spending on future generations.