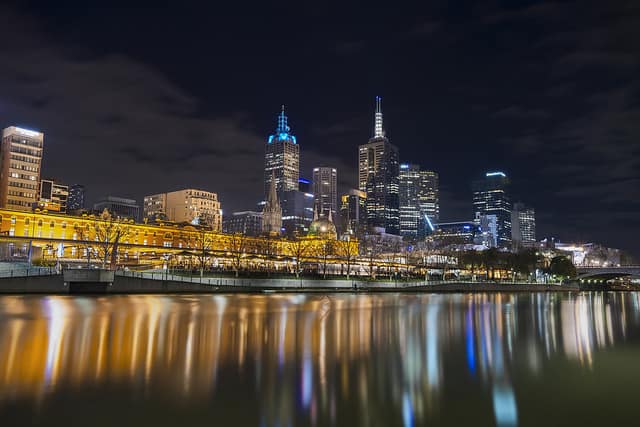 Potential Pathways to Decarbonisation
Listen to a podcast of the event
The global community has committed to deep decarbonisation by mid-century. Yet, it is far from clear how we might get there, despite the progress made through last December's Paris Agreement. This Energy Futures Seminar explored potential decarbonisation pathways. Our panel featured Jeremy Bentham, the lead on Shell's recently published plan to achieve net-zero emissions and transform four sectors of the energy system: power, industry, transport and buildings. Jeremy was joined by Ross Garnaut,  Tony Wood and Sara Bice in a panel discussion, followed by Q&A with the audience.
Moderator
Sara Bice is a social scientist and Director of Research Translation for the Melbourne School of Government and Chair, Corporate Stewardship and Risk Management for the International Association for Impact Assessment. She's spent much of her career working with communities, corporations and government to reduce the social impacts of mining and extractive projects and improve policy outcomes. Sara's eclectic career has included radio intern girl for a North Carolina rock station, roles in international development, project director for a women's empowerment network and self storage expert. A Melburnian by heart, not by birth, she would like to apologise to everyone, on behalf of her country of origin. She is an award-winning writer and her book Responsible Mining is available now.
Speakers
Jeremy Bentham leads Shell's Global Business Environment team, a core corporate strategy activity best known outside the company for developing the Shell Scenarios. He graduated from Oxford University, and joined Shell in 1980 following post-graduate experience at the California Institute of Technology. He also holds a masters degree in management from the Massachusetts Institute of Technology, where he was a Sloan Fellow. Following experience in research, technology, and industry analysis, he held management positions at several refineries. After managing corporate strategy analysis for Shell, Jeremy joined the leadership of Shell's global technology company, and subsequently served as chief executive of Shell Hydrogen before becoming head of Shell Scenarios.
Professor Ross Garnaut is a Melbourne Energy Institute Fellow and a Professorial Research Fellow in Economics at the University of Melbourne.  He is the author of numerous publications in scholarly journals on international economics, public finance and economic development, particularly in relation to East Asia and the Southwest Pacific. Recent books include The Great Crash of 2008 (with David Llewellyn-Smith, 2009) and Dog Days: Australia After the Boom (2013). Professor Garnaut has had longstanding and successful roles as policy advisor, diplomat and businessman. He was the senior economic policy official in Papua New Guinea's Department of Finance in the years straddling Independence in 1975, principal economic adviser to Australian Prime Minister Bob Hawke 1983-1985, and Australian Ambassador to China 1985-1988.  He is the author of a number of influential reports to the Australian Government, including Australia and the Northeast Asian Ascendancy, The Garnaut Climate Change Review, and The Garnaut Review 2011: Australia and the Global Response to Climate Change.
Tony Wood has been Energy Program Director at Grattan since 2011 after 14 years working at Origin Energy in senior executive roles. From 2009 to 2014 he was also Program Director of Clean Energy Projects at the Clinton Foundation, advising governments in the Asia-Pacific region on effective deployment of large-scale, low-emission energy technologies. In 2008, he was seconded to provide an industry perspective to the first Garnaut climate change review.