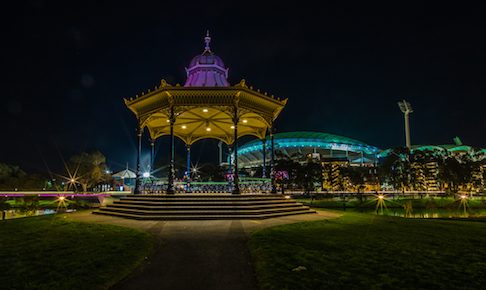 South Australia's power system: Are we ready for summer? – Adelaide
Drivers of disruption continue to challenge our power system. In the last two years we've seen actions by Governments and others to improve the security and reliability of the system. But we've also seen the breakdown of national policy and the market operator's warning of future reliability gaps. Grattan Institute, in partnership with the State Library of South Australia, hosted a public policy forum to discuss what we've learned and how things look for the coming summer where AEMO's Audrey Zibelman, ElectraNet's Steve Masters and Grattan's Tony Wood shed light on how the system is shaping up.
Moderator
Nick Harmsen is the Deputy Editor of ABC News in South Australia. An award winning journalist, Nick has spent the past decade covering politics in South Australia and in recent times has developed a focus on energy issues. Nick has also spent time reporting from Parliament House in Canberra and from Washington DC.
Speakers
Audrey Zibelman, CEO, Australian Energy Market Operator (AEMO), has extensive experience in the public, private and not-for profit energy and electricity sectors in the United States, most recently having held the positions of Commissioner and Chair of the New York State Public Service Commission (NYPSC). At the NYPSC, Ms Zibelman led the design and implementation of extensive regulatory and retail market changes to modernise and transform the state's electricity industry. A recognised national and international expert in energy policy, markets and Smart Grid innovation, Ms Zibelman was previously the Executive Vice President and Chief Operating Officer of PJM, in addition to having held legal and executive positions at Xcel Energy, served as General Counsel to the New Hampshire Public Utilities Commission, and was Special Assistant Attorney General in the Minnesota Attorney General's Office.
Steve Masters is a resources industry executive with over 20 years' experience and currently holds the position of Chief Executive, ElectraNet. Appointed as Chief Executive of ElectraNet in December 2014, Steve previously held a number of senior and executive roles with key Australian energy companies, leading commercial, marketing and corporate development functions. He is a current member of the South Australian Government's Minerals and Energy Advisory Council. Steve's formal qualifications include a Bachelor of Science (with Honours) and a Graduate Diploma in Applied Finance and Investment. He has attended University of Chicago Business School's Executive Program in Corporate Strategy, and Oxford University's Advanced Management and Leadership Program
Tony Wood has been Energy Program Director at Grattan since 2011 after 14 years working at Origin Energy in senior executive roles. From 2009 to 2014 he was also Program Director of Clean Energy Projects at the Clinton Foundation, advising governments in the Asia-Pacific region on effective deployment of large-scale, low-emission energy technologies. In 2008, he was seconded to provide an industry perspective to the first Garnaut climate change review.
Date: Tuesday, 2 October 2018
Time: 6:00-7:15pm
Venue: State Library South Australia, Hetzel Lecture Theatre, North Terrace, Adelaide