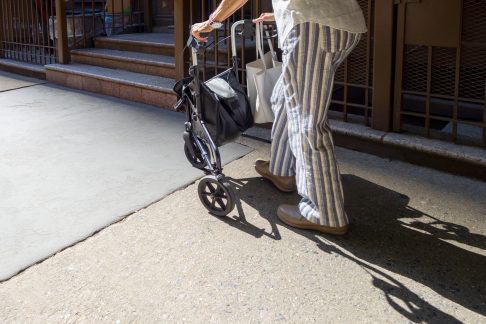 The next steps for aged care: forging a clear path after the Royal Commission
The final report from the Royal Commission into Aged Care Quality and Safety has landed, declaring that fundamental change is needed to uphold the rights of older Australians. But unfortunately, the final report was littered with disagreements between the two Commissioners.
Grattan Institute's new report on aged care navigates a path through the differing views of the Commissioners to show how Australia can achieve a rights-based system that provides adequate care and support for all who need it. It builds on Grattan's previous work that showed how reform could be achieved.
In this Webinar, Health and Aged Care Program Director Stephen Duckett, and Associate, Anika Stobart, will help provide clarity about the path forward. They will reflect on the Royal Commission recommendations, and outline four key areas of reform that are absolutely critical to help create an aged care system that Australians can be proud of.
Event details
Friday 23 April, noon – 1.00pm AEST
Speakers
Dr Stephen Duckett is the Health and Aged Care Program Director at Grattan Institute. He has held top operational and policy leadership positions in health care in Australia and Canada, including as Secretary of what is now the Commonwealth Department of Health. He has a reputation for creativity, evidence-based innovation, and reform in areas ranging from the introduction of activity-based funding for hospitals to new systems of accountability for the safety of hospital care. An economist, he is a Fellow of the Academy of the Social Sciences in Australia and of the Australian Academy of Health and Medical Sciences.
Anika Stobart is an Associate in the Health and Aged Care Program at Grattan Institute. She joined Grattan in 2020 after three years working in policy at the Commonwealth Department of Agriculture. Anika holds a Bachelor in Laws and a Bachelor in Science from Monash University.
Moderator
Kat Clay is Head of Digital Communications at Grattan Institute. She has more than a decade of experience in digital content and creative services across the non-profit and government sectors. Her creative work has been seen on television and in the news. In previous roles she produced successful digital marketing campaigns for Cancer Council Victoria and SecondBite. Kat holds a Bachelor of Arts in Media Arts and Production, Bachelor of International Studies in French, and a Graduate Diploma in Creative Writing.