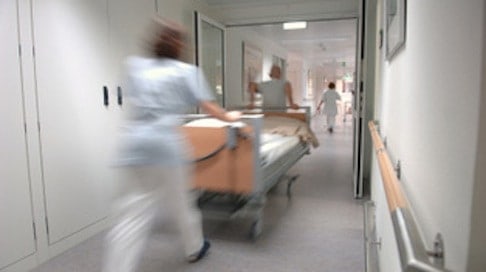 What do we know about the safety of hospital care? – Sydney
 Listen to a podcast of the event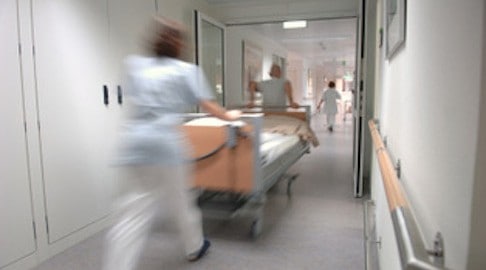 The quality and safety of hospital care has been in the news in both Victoria and New South Wales in the last twelve months. In this Forward Thinking event Dr Stephen Duckett, Director of the Health Program at Grattan Institute, discussed issues in monitoring and improving the safety of hospital care. What is the role of public reporting? What can and should be measured? What is the role of clinical engagement?
Dr Duckett drew on his role in chairing a recent review of safety and quality of care in Victorian hospitals and was joined by Dr. Robert Herkes, Clinical Director, Australian Commission on Safety and Quality of Healthcare (replacing Professor Debora Picone, Chief Executive Officer of the Australian Commission on Safety and Quality of Healthcare to discuss issues from a national perspective.
Speakers
As Debora was unable to join us on the night, her colleague Dr. Robert Herkes presented on her behalf. Adjunct Professor Debora Picone AM is a highly respected Chief Executive and leader in public administration, with extensive operating and leadership responsibility in the provision of healthcare services extending from clinical, academic, hospital, area health service, Deputy-Director General and Director-General positions. Through a quality led governance approach and applying the value systems of learning organisations, Professor Picone has been privileged to make the lives of people better by consistently delivering high performing organisations that have improved the health of people, patient safety and access to health care within a balanced budget.
Dr Stephen Duckett is the Health Program Director at Grattan Institute. Stephen has held top operational and policy leadership positions in health care in Australia and Canada, including as Secretary of what is now the Commonwealth Department of Health. He has a reputation for creativity, evidence-based innovation and reform in areas ranging from the introduction of activity-based funding for hospitals to new systems of accountability for the safety of hospital care. An economist, he is a Fellow of the Academy of the Social Sciences in Australia.