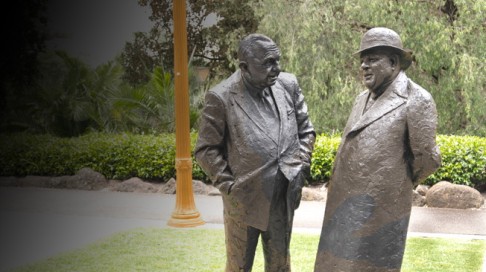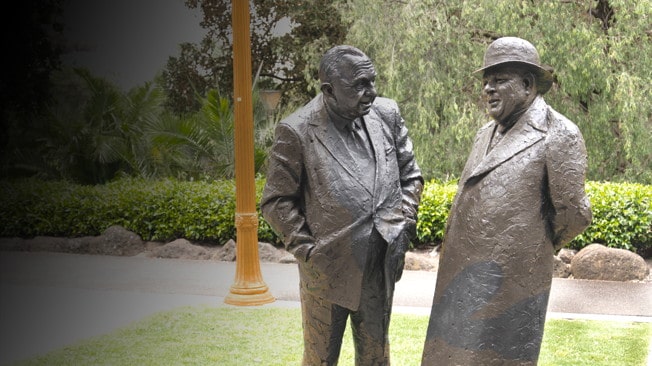 Why every generation feels entitled
Both older and younger generations of Australians argue about whether government is treating them fairly. Many seniors have done it tougher than the generations coming after them. On this view, they've paid higher taxes and the government is paying for family benefits and childcare they never got. They believe they've borne the brunt of budget cuts over the last few years. And to the extent that they've accumulated wealth, they believe they paid higher mortgages rates and saved harder to get there.
Many younger people have a different take. Fewer of them can afford to buy a house. University debts hang around their necks. Secure employment is harder to find. And they're acutely aware that someone will have to pay for recurrent budget deficits, and "someone" is likely to be them. In order to get the federal budget back to balance at least one generation is going to have to pay more tax or get fewer benefits. In working out what government should do, it's unproductive if generations just talk past each other. But it wouldn't be the first time.
In this Policy Pitch event at the State Library Victoria, Caitlin Fitzsimmons, Money editor, Sydney Morning Herald and The Age, Peter Switzer, Founder, Switzer Financial Group and Grattan CEO John Daley discussed why each generation feels entitled. They aimed to provide a bigger picture of the taxes and government support for each generation, and how policy ought to change.
Speakers
Caitlin Fitzsimmons is the editor of Money in the Sydney Morning Herald and The Age, publishing every Sunday and Wednesday in print and daily online. She writes a weekly column on the psychology of money and a fortnightly column about our lives at work. Caitlin is passionate about educating ordinary people about the role of money in their life decisions, and advocating for a fairer and more sustainable society. Caitlin was previously deputy editor of BRW, covering entrepreneurship and innovation. She has been a journalist for nearly two decades, working in Sydney, London and San Francisco, and winning multiple awards.
Peter Switzer is not only one of Australia's leading business and financial commentators but also a successful businessman in his own right. Launched more than 20 years ago, The Switzer Group has grown into three successful companies spanning media and publishing, non-commission financial planning, home loans, a managed fund and business coaching. Peter is an award-winning broadcaster, twice runner up for the Best Current Affairs Commentator award for radio. A former lecturer in Economics at the University of NSW, Peter is currently: the founder and publisher of the Switzer Super Report for investors; the host of the TV show SWITZER on SKY News Business Channel; the host of Switzer Money on 2UE from 4pm to 5pm Monday to Friday; a weekly columnist for Yahoo!7 Finance; and, a regular contributor to Switzer Daily.
John Daley is the CEO at Grattan Institute. John is one of Australia's leading public policy thinkers, with 25 years experience in the public, private and university sectors. He has worked for ANZ and McKinsey in a career that also includes expertise in law, finance, education, and workers compensation.