Engaging students: creating better classroom environments for learning - Adelaide
In this event, in partnership with the State Library South Australia, Dr Peter Goss, Grattan Institute School Education Program Director, hosted a panel of leading educators to explore: What is happening in Australia's classrooms; how…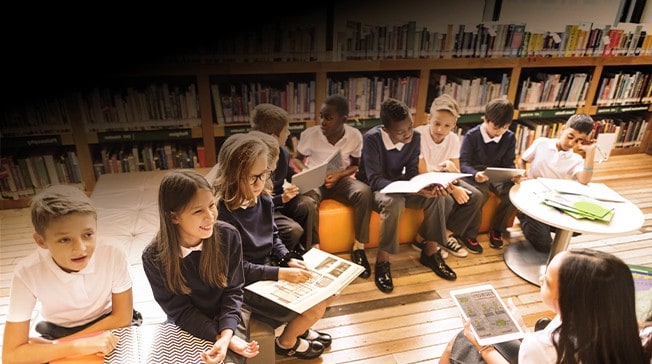 When students are engaged in class, they learn more. But too often, this is not the case. Grattan Institute recently published Engaging students: creating classrooms that improve learning. The report finds that forty per cent of Australia's school students are regularly unproductive in a given year. The main problem is not the sort of aggressive or even violent behaviour that attracts media headlines. More common – and more stressful for teachers – are minor disruptions such as students talking back, or students simply switching off and avoiding work.
When schools and teachers create a positive environment in the classroom, student engagement and learning reinforce each other in a virtuous circle. But classrooms can also get caught in a dangerous spiral of distraction, disruption and further disengagement. Teachers are calling out for more guidance but too often get dropped into the deep end.
In this event, in partnership with the State Library South Australia, Dr Peter Goss, Grattan Institute School Education Program Director, hosted a panel of leading educators to explore:
What is happening in Australia's classrooms?
How can schools and teachers create better classroom environments for learning?
What policy changes would help schools the most?
Speakers
Associate Professor Anna Sullivan, University of South Australia, is a leading expert in the field of school discipline and managing learning environments. She is committed to investigating ways in which schools can be better places. Recently, she led a major Australian research project which investigated behaviour in schools. The findings from this research have led to a greater understanding of teachers' views of student behaviour and ways in which school leaders can enact behaviour policies to support students in humane and caring ways. In 2016, she edited a book called 'Challenging Dominant Views on Student Behaviour at School: Answering Back'. Dr Sullivan brings over 10 years school teaching experience to her research having taught in the Primary, Middle and Secondary years of schooling across South Australia, New South Wales and England.
Kerry White is Principal of Holy Family Catholic School at Parafield Gardens. He applies a growth mindset to his work and embraces a sense of optimism and gratitude to the people around him. Kerry is a leader who likes learners and thinking to be visible in schools and promulgates the theory that we are all part of something far more important than ourselves. Kerry accepts the Loris Maluguzzi assertion that children are competent citizens from birth and continues to broaden his understanding of the image of the child and the 100 languages that all learners bring to the teacher/learner interaction. He extends the Maluguzzi provocation of competency to all persons both and old. Kerry believes that high levels of engagement are achieved when learners have a voice in what they learn and how they learn, when they create their own authentic knowledge and when their parents or caregivers participate in the learning process.
Rhoni McFarlane is the Deputy Principal at Wirreanda Secondary School, a co-ed 8-12 school in southern Adelaide. Rhoni joined Wirreanda Secondary School in 2012 and has been part of a leadership team focused on continual improvement with a specific focus on developing relevant, authentic, innovative and engaging learning for staff and students. Rhoni is passionate about re-imaging schools utilising effective pedagogical approaches and the use of flexible physical, virtual and intellectual spaces to enhance learning. This is in addition to a passion for equity in education including increasing opportunities for our hardest to reach young people, dedicated to working with children with significant disadvantage and challenge. A connected educator that you can find engaging and collaborating in person and online via twitter @rhonimcfarlane, and through her blog "Cultivating Learning".
Moderator
Pete Goss is the School Education Program Director at Grattan Institute. Dr Pete Goss joined Grattan in 2014, and has focused on how education systems and data can help schools and teachers adapt and improve their practice. Prior to joining Grattan, Pete spent more than 10 years as a strategy consultant, most recently with the Boston Consulting Group, and worked with Noel Pearson to improve education outcomes for Cape York primary school students. Earlier this year, Pete published Engaging students: creating classrooms that improve learning. This report highlighted the fact that forty per cent of Australian school students are unproductive in a given year, and called for comprehensive reform to tackle widespread student disengagement in class.