Modelling the spread of COVID in a reopened Australia – Webinar
How do you model the potential spread of COVID in the Australian population if we reopen our borders and end lockdowns? What proportion of Australians would need to be vaccinated for us to open up safely?


Grattan Institute has embarked on a detailed modelling exercise to better understand how Australia can have its best shot at 'living with COVID'. And in this special Grattan Webinar, our experts will reveal how they did it and what they found.

What variables needed to be factored in, what assumptions made, which uncertainties recognised? If you are interested in modelling, or good public policy, or how and when Australia can reopen even as the pandemic continues, please join us for this practical and informative online webinar. And please join in by sending us your questions when you register, or live during the event.
Panel
---
Will Mackey is a Senior Associate at Grattan Institute. An economist and data scientist, he has worked in the Economic Policy, Education, and Health programs. He spent 2020 working on Australia's COVID-19 response, with Grattan and in the Victorian Department of Health. Will runs workshops on data analysis, communication, and visualisation, is the founder of the R users network for Australian public policy (runapp), and is the author of a number of R packages for public policy. He holds a Bachelor of Finance and Economics from RMIT and a Graduate Diploma in Economics from the University of Melbourne.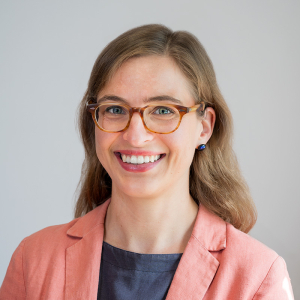 Anika Stobart is a Senior Associate at Grattan Institute. She advocates for evidence-based reform on social, health, economic, and environmental issues, and has experience working in government and not-for-profit organisations. In her time with the Health and Aged Care Program at Grattan, Anika has co-authored reports on climate change and health, COVID-19 policy, and aged care. She has appeared on Grattan webinars, in the media, presented to the US Medicare for All Congressional Caucus about Australia's experience with COVID-19, and published two journal articles.
---