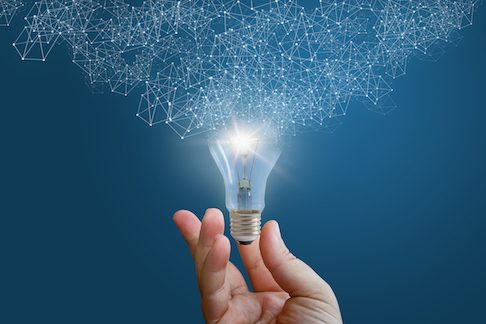 Innovation policy in Australia: never a better time? – Sydney
Few doubt that innovators can reap great returns, but many in the community don't see themselves as winners. Others believe that there is not much government can do to affect innovation.
Innovation and Science Australia has just released its plan for Australia's innovation, science and research system, Australia 2030: Prosperity through Innovation. The report argues that innovation can make a big difference for all Australians and that there is much government can do to speed it up.
How big is the opportunity for Australia? Who really benefits from rapid innovation? Should policymakers follow ISA's recommendations? At this Forward Thinking event, a panel that included the authors of the report used these questions to form the basis for an engaging discussion on innovation policy.
Bill Ferris AC is Chair of the Innovation and Science Australia Board. Mr Ferris is a 47-year veteran of private equity in Australasia, founding Australia's first venture capital firm in 1970. He was the Co-Founder of CHAMP Private Equity and of its predecessor, Australian Mezzanine Investments Pty Ltd (AMIL). Mr Ferris was made an Officer of the Order of Australia in 1990 for services to the export industry and in 2008 was made Companion in the Order of Australia for his philanthropic activities, as a leader in support of medical research and his role in the establishment of the private equity sector in Australia.
Petra Andrén is CEO of Cicada Innovations, Australia's only "super incubator" providing long-term business support to Australia's largest collection of 70+ advanced technology entrepreneurs across the medical, engineering, and IT web sciences. Petra is an ambassador for global non-profit, InBIA, working with sustainable entrepreneur support programs in every industry and demographic around the globe. She lectures on entrepreneurship at the University of Sydney, the University of Technology, and the Australian National University.
Dr Alan Finkel AO, is Australia's Chief Scientist and is the Deputy Chair of Innovation and Science Australia. Dr Finkel has an extensive science background as an entrepreneur, engineer, neuroscientist and educator. Prior to becoming Chief Scientist, he was the eighth Chancellor of Monash University and the eighth President of the Australian Academy of Technology and Engineering (ATSE). Dr Finkel was awarded his PhD in electrical engineering from Monash University and worked as a postdoctoral research fellow in neuroscience at the Australian National University.
Moderator
Jim Minifie directs the Productivity Growth Program at the Grattan Institute. His research focuses on developing policy to raise Australians' living standards by improving productivity and accelerating the spread of innovations. The program has produced reports on economic impacts and responses to the mining boom, on boosting net returns from superannuation, on the peer-to-peer economy, and on investment in the Australian economy. Prior to joining Grattan in 2012, Jim spent 12 years with the Boston Consulting Group, including seven years as BCG's Chief Economist for Australia and New Zealand. Jim has honours and masters degrees from Melbourne University and a PhD from Stanford University.