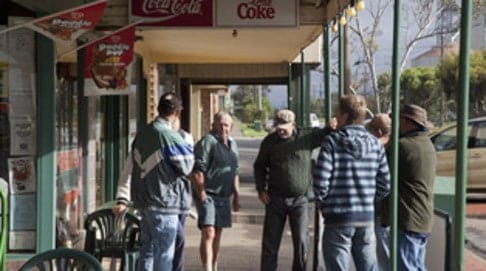 Regional growth patterns: evidence from the latest Census
A serious distortion is emerging in government policy toward regional Australia. Slow-growing areas are receiving an undue share of funding — money that fails to produce the economic growth it is explicitly designed to achieve — while fast-growing areas are missing out.
At this public seminar, Grattan CEO John Daley and Urbis Director Michael Barlow discussed patterns in Australian regional growth as revealed in the 2011 Census, and why government policy is failing to keep up with the rapid growth in coastal and capital city satellite regions, often leaving their residents without the services they need.
Watch a recording of the event
About the speakers
Michael Barlow – Director, Urbis
Michael is one of Australia's foremost planning and property advisers.
A guiding force behind Urbis, Michael has a reputation for leading people and projects to provide planning solutions of the highest order. His career spans more than 30 years. Over its course, he has become a trusted advisor on projects that have changed the landscape of cities. Michael continues to take the reins on large, complex developments throughout Australia and internationally. An equally accomplished planner and negotiator, Michael has rare standing in the advisory world.
John Daley – CEO, Grattan Institute
John is one of Australia's leading public policy thinkers, with 20 years experience in the public, private and university sectors. His current research and publishing interests include government prioritisation, the objectives and limits of government and the situations in which government intervention is justified. He has worked for ANZ and McKinsey and has a DPhil in public law from the University of Oxford.
Background material:
Australia's Growth Outside Capital Cities Urbis, November 2012
Investing in Regions: Making a Difference Grattan Institute, November 2012