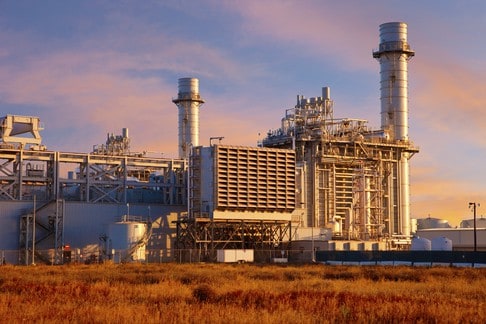 A heavy price to pay for Labor's gas protectionism
by Tony Wood
Published by Australian Financial Review, Thursday 19 May
The spectre of old-fashioned protectionism hovered in the air yesterday after Shadow Treasurer Chris Bowen announced that a Labor Government would introduce a national interest test for new or significantly expanded natural gas export facilities.
The Shadow Treasurer is right to be worried about the dynamics of the Australian domestic gas market. The expansion of LNG exports from Queensland has opened the east coast market to international prices, which is pushing up the prices paid by households and businesses that use gas.
These consumers have vented their unhappiness by calling for government intervention – to serve the national interest. Yet while rising gas prices will hurt some manufacturing sectors such as food processing, packaging and fertilisers, the emergence on the east coast of a national export gas industry will give a great boost to economic growth.
Proposed interventions such as imposing a national interest test, reserving gas for domestic use or subsidising domestic gas users will almost certainly add more costs than benefits, and fail to create more supply.
Mr Bowen's proposed approach has clear problems. First, it is likely to be hard to define the national interest in terms of clear criteria against which a natural gas export opportunity can be assessed. Value judgments will be necessary in making trade-offs between exports and domestic consumption, with major opportunities for rent-seeking and red tape.
Second, the Queensland LNG facilities when first proposed would likely have passed a national interest test. Higher gas prices will affect different industries in different ways. For the gas industry itself, the increase in prices will generate an increase in their production.
The construction sector will also get a big boost from building the LNG plants. For manufacturing, high gas prices will increase their costs, leading to a fall in their output. Economic analysis undertaken by Deloitte Access Economics in 2014 showed that by 2021, gas price increases would reduce manufacturing's contribution to yearly GDP by $3.2 billion.
Yet the same report showed that the contribution to the Australian economy from the gas sector would rise by more than $18.5 billion in 2021. In total, the Deloitte report found that in 2021, Australian GDP would be $15.5 billion higher as a result of gas exports and higher prices.
POSITIVE NET IMPACT
While there would be decline in production from some industries, the net impact to Australia will be positive. Labor's proposal to counter the perceived detrimental effects of gas prices by reserving some gas for domestic use is a clear form of protection. It would effectively tax gas producers in order to subsidise domestic gas users.
The result would be to effectively increase the costs of producing gas for export and thus reduce the development of Australian gas exports and the incentive to develop further gas supplies.
It would shift the economic benefit of the gas resources from producers to particular industry consumers. Redistribution "would be achieved at a net cost to the Australian community," according to the Bureau of Resources and Energy Economics.
It's true that Western Australia has a reservation policy with bipartisan support. Yet the state government's own economic regulation authority concluded that "domestic gas reservation policy is not required; indeed, the policy is likely to inhibit development of the Western Australian gas market in the long term".
The Australian Competition and Consumer Commission's report on Australia's east coast gas market, published in April, decisively rejected reservation policies. The report allowed that "in the short term, such policies may reduce prices for domestic users as additional gas is forced onto the domestic market above efficient market demand".
Yet it concluded: "Over time, reservation policies would reduce the likelihood of new sources of gas being developed, to the detriment of the level and diversity of supply for domestic gas users". As Resources Minister Josh Frydenberg has noted, the Labor Party has previously taken a bipartisan approach in rejecting domestic gas reservation policies.
Government should not sit on its hands. Actions to create a more transparent gas market free up trading in pipeline capacity and elimination of joint marketing by producers would help. The Labor Party is right to recognise community concerns about fracking as a way of developing unconventional gas. But if they want to avoid fracking by diverting other domestically-sourced gas, they should say so.
A more constructive approach would be to address the current muddle across jurisdictions and create a nationally consistent and clear regime for coal seam gas development. Finally, a review of the current resource tax regime might go a long way to ensure that all Australians share in the value of our gas revolution.