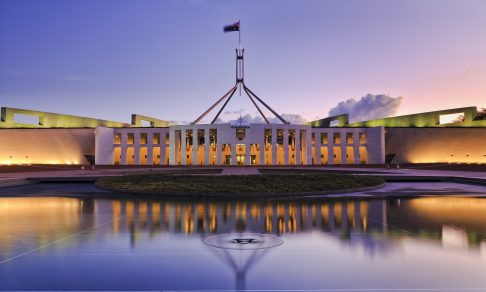 Assessing members of the Albanese shadow ministry
by Marion Terrill and Hal Swerissen
Published at The Conversation, Tuesday 4 June
Bill Shorten – Shadow Minister for NDIS
Bill Shorten moves from opposition leader to become shadow minister for the National Disabilities Insurance Scheme (NDIS) and government services.
As parliamentary secretary for disabilities and children's services in the Rudd government, Shorten was a key player in the development and implementation of the NDIS.
The design of the NDIS is generally well-regarded, but the implementation has not gone as smoothly as hoped. Many people with disabilities and their families are having difficulty negotiating plans and service packages and getting access to services.
There is a significant underspend on the scheme, and as a result, it's struggling to put enough staff and services in place to meet demand. As we look towards a Royal Commission into Violence, Abuse, Neglect and Exploitation of People with Disability, Shorten will be in a strong position to hold the new NDIS minister, Stuart Robert, to account for the government's performance.
Chris Bowen – Shadow Minister for Health
Chris Bowen holds the safe seat of McMahon in NSW and is a senior member of the NSW right faction of the ALP.
Bowen is an articulate and competent Labor frontbencher with considerable ministerial experience. Most recently, he was shadow treasurer. He also held a range of ministerial appointments in the Rudd/Gillard governments, including treasurer (briefly), assistant treasurer, human services and immigration.
Labor election policies to address out-of-pocket costs for cancer care, increase hospital spending, and put a 2% cap on private health insurance are likely to be up for review. Out-of-pocket costs, particularly for specialists, and the rising cost of private health insurance will also continue to be significant issues.
New to the portfolio, Bowen will have an opportunity to reshape Labor's strategy and focus in this key area of public debate.
Julie Collins – Shadow Minister for Ageing and Seniors, Shadow Minister for Women
Julie Collins, the new shadow minister for ageing and seniors and shadow minister for women, is the ALP's member for the Tasmanian seat of Franklin, which she has held since 2007.
Collins moves from the shadow portfolios of regional development, employment services and local government. She has ministerial experience in the Rudd and Gillard governments, including as minister for the status of women.
The Royal Commission into Aged Care Quality and Safety has already highlighted the range of issues in the current aged care system.
The proportion of Australians aged 65 and over will grow by over a third in the next two decades and demand for aged care will follow. Collins will have plenty of opportunity to hold the government accountable for its current performance, but she will also need to guide Labor to a comprehensive policy position to address future needs.
Catherine King – Shadow Minister for Infrastructure, Transport and Regional Development
Catherine King is no stranger to transport and infrastructure, having served previously as parliamentary secretary and junior minister in the portfolio.
She no doubt understands the tension inherent in Labor's position. On the one hand, its election platform committed to the principle that "nationally significant infrastructure projects should be prior-assessed by Infrastructure Australia, based on a business case, a cost-benefit analysis, and other objective criteria".
Yet that same document commits to high-speed rail along the east coast of Australia, terminating in Brisbane and Melbourne. Infrastructure Australia hasn't assessed this project, beyond noting that a proponent needs to be identified for preserving the corridor.
There's a valuable role for the shadow minister in holding the government to account if it is tempted to announce infrastructure projects without a business case and in calling for these business cases to be made public when the government proposes to spend taxpayer money on the projects.