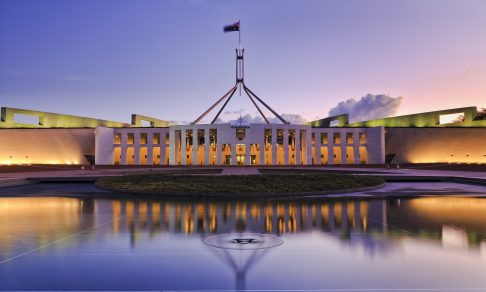 Assessing members of the new Morrison ministry
by Marion Terrill and Hal Swerissen
Published at The Conversation, Wednesday 29 May
Michael McCormack – Minister for Infrastructure and Transport and Regional Development
In his 15 months as minister for infrastructure, transport and regional development, Michael McCormack has adopted a steady-as-she-goes approach. In the 2019 budget, transport infrastructure spending was close to the midpoint (0.37% of GDP) under treasurers Scott Morrison, Joe Hockey and Wayne Swan. Most of the government's claimed A$100 billion in spending over a decade is beyond the four-year forward estimates period.
What changed with the election, though, was the focus on Victoria. The Coalition promised A$16 billion in that state, around twice the A$8 billion pledged for New South Wales and Queensland. And despite McCormack being National Party leader, urban infrastructure was the focus.
There is no sign so far that the minister will be any more committed than his predecessors to listening to his independent advisory body, Infrastructure Australia. Only one election promise out of 71 nationwide was assessed as being both nationally significant and having a positive business case.
Richard Colbeck – Minister for Aged Care and Senior Australians
A Tasmanian who was the Liberal Party's Tasmanian spokesperson in the federal election, Richard Colbeck is considered a moderate.
Before entering the Senate in 17 years ago, Colbeck had a background in construction and small business. In parliament, he has had a variety of positions, including as parliamentary secretary for agriculture, forestry and fisheries, as well as finance and administration. More recently, he has been a junior minister in trade, tourism and international education.
With a Royal Commission on Aged Care reporting in the next year, Prime Minister Scott Morrison will be hoping he has a safe pair of hands to deal with what is bound to be a challenging area of public policy.
Already, evidence at the Royal Commission has identified that there are major problems with the quality of residential care, long waiting times for home and community care, and confusing and fragmented administrative arrangements both for users and providers.
The number of people who need aged care will also grow dramatically over the next two decades. There will be tremendous pressure to redesign aged care to be much more responsive to consumers, increase funding, improve the availability and quality of services and simplify service access, regulation and administration.
Stuart Robert – Minister for National Disability Insurance Scheme
Stuart Robert has held the safe Gold Coast seat of Fadden for the Liberal Party since 2007. Robert has a background in the military and business, with previous government roles as parliamentary secretary, shadow minister and assistant minister in the defence portfolio and as minister for veterans affairs and human services.
Robert's parliamentary career has been controversial and he was forced to resign as minister for human services following conflict of interest allegations about a trip to China.
He has also been the subject of investigation over his parliamentary internet use and criticised for a possible conflict between his private interests and the allocation of government contracts.
The Morrison government has given Robert a huge task in sorting out the implementation of the NDIS. The design and intent of the NDIS for people with disabilities is widely supported, but implementation is proving a problem. A range of problems have emerged including service delays, coordination problems, lack of funding, and workforce recruitment and training.
This is not surprising when you triple funding for people with disabilities to over A$22 billion in under a decade. The trick will be to put the implementation of this once-in-a-generation reform back on track.