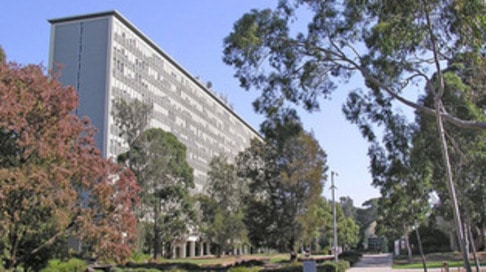 Australia joins the online learning rush
Published by The Sydney Morning Herald, Monday 5 August 2013
Last week, the University of NSW joined Coursera, the world's largest platform for massive open online courses (MOOCs).
One of the biggest trends in higher education of recent years, MOOCS are free courses available to anyone in the world, any time, that allow students to learn from a university but generally do not offer any credit or qualification on completion.
In less than two years, the California-based Coursera has turned into a major force in global higher education. The University of NSW joins 84 universities giving away subjects on everything from calculus to poetry through Coursera.
The three biggest American MOOC platforms, edX and Udacity along with Coursera, are heading towards a combined 7 million students. Smaller-scale MOOCs are also entering the market. In Australia this year, the University of New England and Deakin University in Victoria have started MOOCs, and several more universities have done so via Open Universities Australia's Open2Study platform.
MOOCs subjects are not alternatives to full university degrees. But they are changing the economics and organisation of higher education.
Cheap bandwidth keeps delivery costs way below classroom alternatives. The web's wide reach creates big potential markets, which drive down average per student course development costs.
Low per-student expenses provide a potential business for MOOC providers like Coursera and their partner universities. They can sell their content at a modest per student price to universities, which then incorporate it into their own courses. The purchaser university saves on course development costs, and can use a famous university's brand name to enhance their own image.
San Jose State University in Silicon Valley is a pioneer user of MOOC content. It incorporates an MIT subject offered by edX into an engineering course. Instead of San Jose State's students attending lectures on campus, they watch online lectures and complete short tests at home. On campus they do collaborative study with their teachers and fellow students. It is an example of the "flipped classroom".
This MOOC experiment was a big success. Academic results were much better than for the traditional campus lecture version of the same subject. But San Jose State's collaboration with Udacity on remedial courses did not do well, and has been suspended.
The first Australian university to use MOOC material was the University of Western Australia. It is using a Stanford University MOOC Introduction to Databases as the basis for its own databases subject.
It too will adopt the flipped classroom format. If UWA's experiment is a success, more Australian universities are likely to use MOOC content in their courses.
Other Australian universities are using MOOCs for a different reworking of how they do business. The University of New England has long been a major provider of online distance education.
Potential students can use UNE free online course content as a try-before-you-buy option. UNE is also taking apart some of the various higher education services normally bundled together and selling them separately. Everyone can look at the course content free, but they have to pay if they want tutorial help. There is also a separate charge for assessment. Students who pass the assessment exercises can potentially count the subject towards a UNE degree.
MOOCs are prompting a re-think of how higher education is produced. Some universities will unbundle their services and sell them separately. Others will re-bundle services produced by other universities. The UNE model is cheaper for students who don't need the full university package. The UWA model can provide better course content and improved classroom interaction.
MOOCs and online technology are changing higher education, even for students who will never take a free MOOC subject.