Climate change and what to do about it is back on the agenda in Australia in 2019.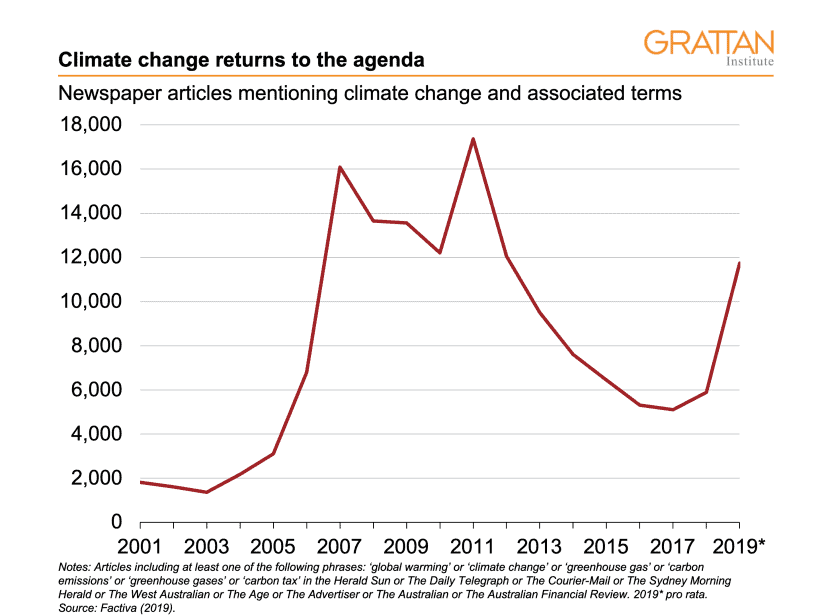 Climate change became a topic of major public interest in 2007 and media coverage peaked in 2011. But, as our Batman-shaped chart shows, from 2012 media coverage of climate change started to decline. This despite five of the six hottest years on record in Australia occurring between 2013 and 2018.
In 2019 climate change has returned to the media's attention. There have been more than 4,000 articles mentioning climate change and associated terms so far in 2019 across the nine highest-circulation newspapers in Australia. At that rate there will be about 12,000 such articles over the year.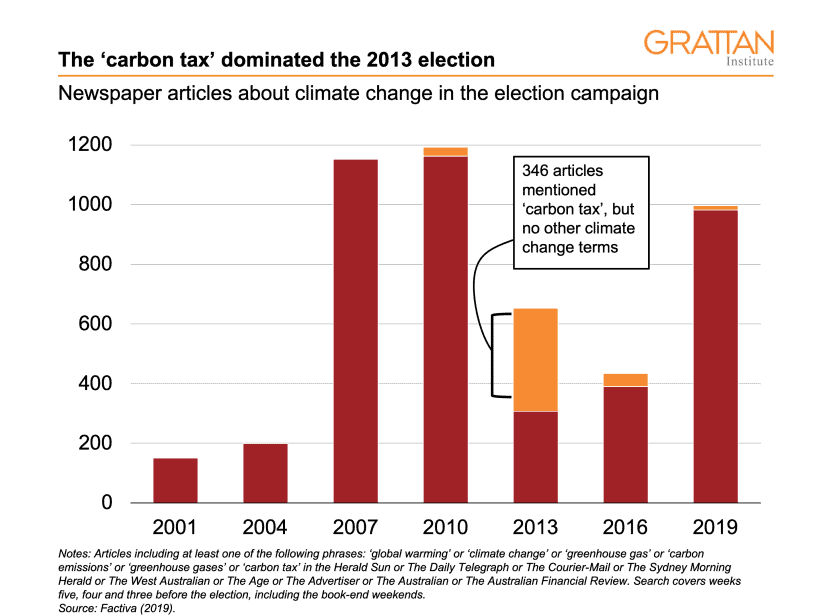 The second chart looks at media mentions of climate change and related terms in the federal election campaigns of this century. Again, there was a falling away in the campaigns of 2013 and 2016 after the peaks of 2007 and 2010.
Media reporting of the 2013 'carbon tax' election, won by Tony Abbott, differed from that of the other campaigns. In the three weeks of campaigning covered by our search, there were 346 articles that mentioned 'carbon tax' but not climate change or associated terms.
Now, in the election campaign of 2019, climate change is back.