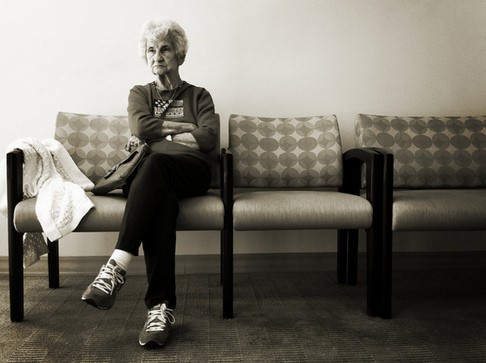 E-health, prevention and primary care
Published at The Conversation, Tuesday 12 May
See full article: Federal Budget 2015: health experts react
The 2014 budget's big primary health care idea was a fee for GP visits and tests. After a fierce backlash it failed to pass the Senate.
This year there are some positive changes, such as improvements to electronic health records and cancer screening. Yet previous preventive health and GP funding cuts remain and we're still waiting to hear about the long-term future of the primary care system.
Setting the record straight?
Providing patients and clinicians with up-to-date information about a patient's history could reduce duplication, improve care and improve how the health care system is managed. But Australia doesn't compare well to other countries when it comes to sharing records and duplicating tests.
Since 2012 only a small minority of Australians have signed up to for the Personally Controlled Electronic Health Record (PCEHR) and clinicians rarely use it. It will be re-branded as My Health Record, and an opt-out version will be trialled in at least two locations. Not having to sign up should lead to much greater uptake, but the system will not be perfect and digital records will not achieve better results on their own.
Despite this, the changes are a step in the right direction and the pilots can find ways to improve the system further. The changes will cost $485 million over four years.
Prevention
In line with expert recommendations, the budget announces a change to cervical cancer screening. The current program recommends a pap smear every two years to detect abnormal cells. This will be superseded by a test for the cancer-causing human papillomavirus (HPV) every five years. This change will make Australia (along with the Netherlands) the first country to introduce a national HPV screening program.
State cancer screening data will also be centralised. Because screening will be less frequent, the changes will have a net cost of only $13,000 over four years.
Several measures will promote vaccination including funding new vaccines, incentives to administer them, increased data collection, and promotion, costing a total of $188 million.
What's missing?
After the GP co-payment debacle, the government introduced a four-year freeze of GP Medicare rebates. The cut has not been reversed and by 2017-08 a GP seeing a non-concession patient will get a rebate that is 7% lower than today. GPs are likely to pass some of these losses on to patients through higher fees. This would increase out-of-pocket costs and could stop some people getting care.
Likewise, last year's abolition of the national partnership on preventive health, a $370 million cut over four years, has not been reversed.
The budget will refocus existing programs to encourage GPs to work in smaller rural communities, but incentives of this kind are unlikely to solve the severe access gaps in many rural areas.
What is missing above all is a big-picture agenda for the future of primary health. The government recently announced an advisory group on primary care (which this budget funds, along with a review of Medicare items). The primary care review concludes this year, so next year's budget may fill this gap. Hopefully it will focus on Primary Health Networks, preventive health and chronic disease management, which receive very little attention in this year's budget.