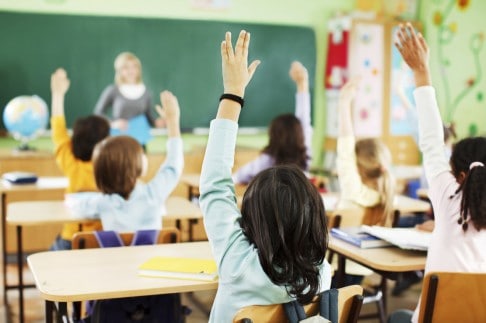 Education: key challenges for the re-elected Coalition Government
by Peter Goss
Published at The Conversation, Sunday 19 May
The re-elected Coalition government has some big policy decisions to make. In early childhood education, the Coalition needs to shift focus. It favours childcare at the expense of preschool, but both need investment.
Preschool funding for 4-year-olds has once again been rolled over for just one year. The focus on attendance by disadvantaged children is good, though modest. The Coalition must also pay more attention to quality.
School funding is unfinished business. Dan Tehan's first action as education minister was a peace deal with Catholic and independent schools. Most of the extra funding was appropriate, but the A$1.2 billion Choice and Affordability Fund was rapidly, and rightly, labelled a slush fund. It should be scrapped.
Last December's National School Reform Agreement with the states made matters worse. With the Commonwealth's blessing, states must ensure private schools, but not public schools, reach 100% of their funding targets.
States can use accounting tricks such as depreciation to meet their Gonski commitments. With depreciation, states can claim the up-front cost of school buildings, which can't be used to hire teachers, as part of their contribution towards operating costs.
While all three school sectors will get funding increases under the Coalition, current policy settings won't reverse the effect of the past decade, when nearly all the extra resources went to private schools.
Beyond funding, most of the Coalition's other policy plans are sensible enough, but small-scale in nature. Many are in progress, but several will be hard to implement. The most promising is the national evidence institute, so long as it is set up with real independence and a broad remit.