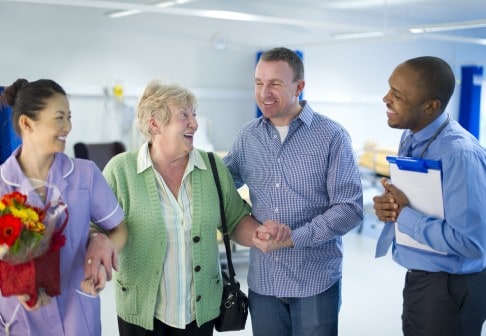 Health: key challenges for the re-elected Coalition Government
Published at The Conversation, Sunday 19 May
The Coalition made few new health promises during the campaign. Nonetheless, life will not be easy for the minister, Greg Hunt, on his return to the health portfolio.
The first task will be getting the 2019 budget through parliament and implemented.
An important initiative in the budget was the introduction of a GP enrolment payment for people over 70. This was recommended by last year's review of the Medicare Benefits Scheme, but the details still have to be negotiated. Even if the new payment is successfully introduced, more will need to be done to improve primary care.
High on Hunt's agenda will be the unmentionables – all the things the Coalition avoided talking about in the campaign but which nevertheless loom as challenges in health policy.
One of these items is whether private health insurance remains viable into the future, for instance. The recent introduction of Gold, Silver, Bronze, and Basic products will not be enough to fix industry sustainability.
Hunt will also need to finalise a new agreement with the states on public hospital funding. The new minister will have to clean up the mess the Royal Commission on Aged Care has uncovered.
And he will have to tackle the issue of rising out-of-pocket costs for patients. Making doctors' fees more transparent won't fix the problem – and the Coalition hasn't yet given any sign that it is willing to fill the biggest gap in our health system, by committing to a universal dental care scheme for Australia.