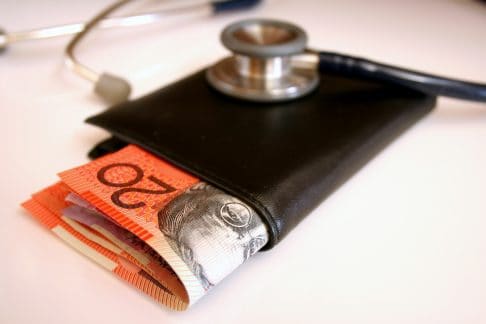 How to improve car insurance: lessons from private health insurance
by Stephen Duckett and Bill Coote
Published by Croakey,  Tuesday 29 October
Car insurance obviously needs reform and can learn from how private health insurance operates. The car insurance market doesn't give consumers enough choice, or the thrill of the unexpected. So here's a four-part proposal to improve car insurance.
1. Introduce product tiers
Car insurance options should be restructured to give consumers more choice. Consumers should be able to insure for different types of problems if their car is damaged in an accident:
Gold-level insurance would cover all parts of the car.
Silver would cover everything except engine and wheel problems, and the rear bumper bar.
Bronze would cover everything except engines, wheels, the rear bumper bar, and the left-side car panels.
Basic-level insurance would cover the right-side car panels only.
Insurers would be able to develop 'Plus' policies – Sliver-Plus, Bronze Plus and so on – with various additions to give consumers more choice. As long as consumers trust their car insurer to offer them the right policy, nothing could go wrong.
2. The excess
Currently, with car insurance, if you insure for a $500 excess, that is all you're required to pay. That gives consumers too much certainty and no sense of excitement while waiting for their bill. The excess should be converted to a minimum rather than a maximum.
3. Quotes
At present, when a car goes in for repair after an accident, the customer gets a single quote. This is inefficient. The quote should simply be from the panel beater for repair of damaged panels, the presenting problem. Other people who work on other parts of the car, such as the electronics or the engine, should send the customer separate bills. The panel beater should not be expected to provide detailed information on what these other trades might charge.
The Australian Society of Spray Painters is developing a Relative Value Guide (RVG) incorporating various fee "modifiers" to ensure that the customer carries any financial risks associated with a job taking longer than anticipated or being unexpectedly complex. Customers will be informed that the RVG makes it impossible to provide an exact fee quote for spray painting prior to the job being undertaken.
4. Billing
As well as each of the tradies sending the customer a separate bill, the garage itself should send a bill charging on an hourly basis for the time the car is in the garage, whether or not anything was being done at that time.
Many consumers may not like these proposals. But the Automotive Enhancement Association of Australia – which lobbies for car repairers – has welcomed them, as have garage owners and the Car Technology Association, which lobbies for parts suppliers. Because all the key industry groups are on side, the new model will be implemented. Customers will be forced by new legislation to take out car insurance under the new model. It will be a victory for consumer choice.
Stephen Duckett, an economist, is Director of the Health Program at Grattan Institute. He is a former senior Commonwealth and state public servant.
Bill Coote is a retired health policy consultant. He has been a general medical practitioner, an economist with the federal office of the AMA, an adviser to Federal Health Ministers and, most recently, Director Professional Services Review.