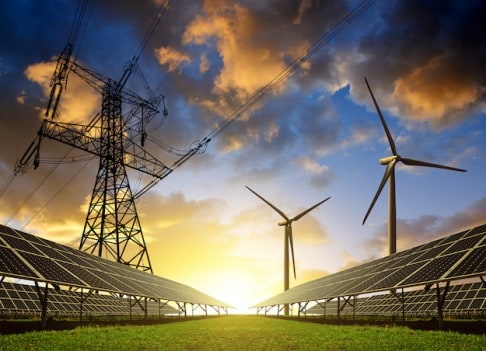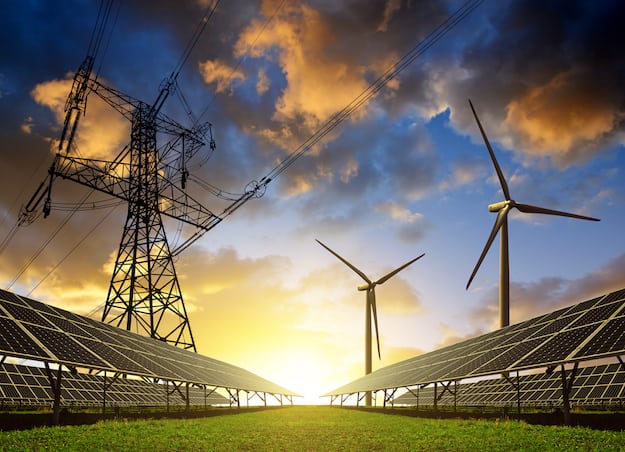 LNG row foreshadows the bill that's due for failed energy policy
by Tony Wood
Published by the Australian Financial Review, Monday 18 March
Whoever wins the imminent federal election will need to get serious on climate change. The mess that policy uncertainty has imposed on the domestic electricity sector is now being mirrored in gas and coal, both major export commodities for Australia.
Last week, the WA Environmental Protection Authority issued guidelines requiring major projects, including liquefied natural gas projects, to fully offset all their emissions. The LNG industry responded so forcefully the guideline was withdrawn – the LNG industry won a local skirmish. The WA Premier quite rightly passed the ball for climate change policy to the Commonwealth. So far there is no sign that either side of federal politics wants to run with that ball.
In the absence of credible climate policy action by the Commonwealth, it is hardly surprising that other actors have sought to occupy the stage. Before last week's unseemly wrangle in the west, the NSW Land and Environment Court rejected a Hunter Valley coal mine development, citing climate change impacts. Similar frustrations and intent have led individual state governments to set emissions reduction targets of their own, supporting those targets with actions such as contracting for renewable energy. But these ad hoc, go-it-alone efforts are a poor substitute for a national approach that embraces all emitting sectors.
There is no more road to accommodate further can-kicking by Canberra. Australia's greenhouse gas emissions are about 540 million tonnes a year and rising. They need to be down to about 450 million tonnes a year by 2030 to meet the Coalition's current targets of 26 per cent reduction below the 2005 level – or down to 333 million tonnes to meet Labor's target of 45 per cent reductions.
Since the demise of then prime minister Julia Gillard's economy-wide carbon price in 2014, policy focus has been on the electricity sector, which is responsible for about 34 per cent of total emissions. More recently, both sides of politics chose to apply their economy-wide targets to electricity on a pro-rata basis.
This looked like a relatively benign and simple arithmetic calculation. It is also understandable given electricity is the biggest contributing sector and is regarded as having the most potential to reduce emissions at low cost. But it is about to prove dangerously problematic.
Best hope
Agricultural emissions are about 70 million tonnes a year and projected to increase by about 10 per cent by 2030. The political judgment seems to be it's too hard or too expensive to do anything but exclude agriculture from reductions for now.
And the relatively gentle attempt by then energy minister Josh Frydenberg to impose emissions standards on vehicles was unsuccessful. Exclude a sector responsible for another 102 million tonnes a year, and the emission reduction target for the other sectors, mostly electricity and industrial emissions, becomes much bigger.
LNG projects directly produce about 11 million tonnes of greenhouse gas emissions a year, and materially contribute indirectly to combustion and electricity emissions. For example, the APLNG project in Queensland would incur an additional cost of about 15 cents per gigajoule if it had to pay $30 per tonne to offset those emissions.
That cost increases tenfold if the carbon price is imposed on the emissions that result when international consumers burn the gas. As an energy superpower, Australia exports thermal coal and LNG that emits close to 700 million tonnes of CO2-e when burnt, much more than our total domestic emissions.
Australia's current best hope is that hydrogen from renewable energy emerges as an export opportunity before the climate change piper comes calling.
The harsh reality of addressing climate change is that the emissions from our coal and gas industries are covered by our international Paris commitment, yet policy makers have chosen to ignore them and focus instead on electricity generation. "Look over there" is hardly sound policy on such a critical issue.
It is undesirable for regulators and courts to be effectively setting policy, or for states to step up when the Commonwealth fails to do so. It is understandable when they do, but the result is an incoherent mess.
A comprehensive approach to reduce all emissions is the sharp end of climate change policy. Big investments are at risk, but investors are calling for clear policy as loudly as environmentalists. The Coalition has buried the issue in arguing that its 26 per cent target will be achieved at a canter. Labor, whose 45 per cent target is much tougher, has not yet been under serious pressure to explain its position.
This is not good enough for what should be a top-of-the-pile differentiating issue in the 2019 election.