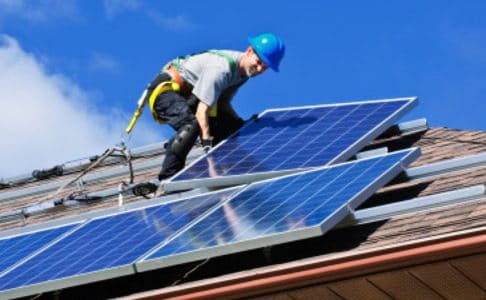 Lots of targets but no credible climate policy
by Tony Wood
Published by Australian Financial Review, Wednesday 12 August
On Tuesday, Australia reached a milestone in climate change policy, the scene of one of the most abrasive and destructive debates in our politics over the last decade. The Coalition government and the Labor opposition have now announced positions on targets for emissions reductions, yet neither has announced a credible policy to achieve its target.
In coming months we can expect a maelstrom of arguments, many based on false comparisons with opponents. The Australian electorate and investors in our energy future will be the victims. The environment may be as well.
The government announced a target to reduce Australia's greenhouse gas emissions by 26 to 28 per cent below 2005 levels by 2030. The prime minister described it as domestically achievable and internationally respectable. The government will defend it not on the basis of climate science, but as meeting Australia's particular circumstances, including a rising population.
Labor and environmentalists will deride this target as woefully inadequate. Other countries may call for it to be expanded when national commitments are added together at the United Nations meeting in Paris in December, and found to fall short of the global objective to keep the average temperature increase from climate change to less than two degrees.
The government may ride out this storm. Yet its real challenge is to develop a credible domestic policy to meet the target. The current policy is not fit for that purpose.
Because it was cleverly crafted to be something other than a direct price on carbon and to not raise electricity prices, it was designed and funded to get us to only a 5 per cent reduction in emissions below 2000 levels by 2020. It may very well do that, but substantial re-engineering or replacement will be required to go beyond either 2020 or 5 per cent.
Achieving this alchemy will be a non-trivial challenge and may prove beyond the ken of the current government. The political test will be whether kicking the can down the road can be sold to voters as a respectable policy in the lead up to the next election.
LABOR UNPREPARED
Labor, meanwhile, has not announced a firm target. It has indicated it will be informed by bodies such as the Climate Change Authority, whose recommended target is a 40 to 60 per cent reduction by 2030. It appears that Labor's target will be based more on the science and less on the costs of mitigation. The coalition and their supporters have already focused not on the integrity of the target, but on the cost of its achievement. Yet it is hardly surprising that a higher target means a higher cost.
To achieve its target, Labor envisages a limited emissions trading scheme and an aspiration – not a target – that renewable energy will supply 50 per cent of Australia's electricity by 2030. It is trapped on the one hand by the love of renewables among its grass roots and apparently, the electorate, and on the other by the government's incessant attack on anything that looks like, or can be made to look like, a carbon tax. Labor seems unprepared to take a comprehensive policy to the next election and has judged that evasion represents its best political strategy.
The coalition, then, will criticise the opposition for a target that will destroy the economy, and Labor will criticise the government for a target that will destroy the environment. Sound familiar?
In every way, it's the wrong policy debate. Long-term targets are important only in that they set intention and direction. The numbers can and will be changed by future governments as future circumstances dictate.
December's international negotiations in Paris are expected to deliver a process for the setting and re-setting of national targets and policies as science, technology and policies develop over coming decades. When this happens, the size of Australia's first step will become far less important than how its future targets will be achieved.
The real debate should now begin: how to achieve a credible, post-2020, emissions reduction target at lowest cost with policies that can be sold to the electorate. Neither side is prepared to adopt an economy-wide market approach, such as ETS, despite most experts continuing to advocate this approach. Neither side has confronted the cost of their policies and, equally important, who will bear that cost.
Climate change and the emissions trading scheme killed the leaderships of Rudd, Turnbull and Gillard. That is the ugly backdrop to contemporary politics. Senior public servants have privately acknowledged the failure to sell best policy to the electorate. Now we are having a debate about second best policies such as renewable energy targets, reverse auctions to buy emissions reductions and emissions standards for power stations. When political pragmatism reigns that may be good enough. But it won't be good enough forever.