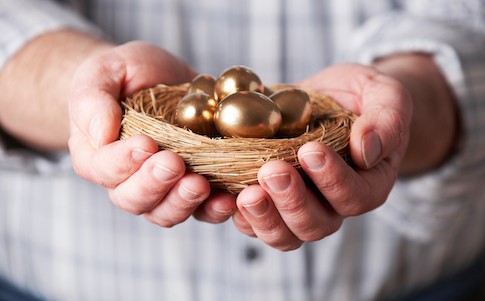 Now's the time to legislate repairs to our deeply flawed super system
by John Daley and Brendan Coates
Published by The Australian, Tuesday 12 February
Just weeks after the Productivity Commission and the Hayne royal commission shone a spotlight on the outrageous rorts in super­annuation, we get to see whether federal parliament has the resolve to start fixing them.
As the Productivity Commission has found, far too many ­Australians have multiple superannuation accounts. A third of accounts — about 10 million — are unintended multiples. Lots of people are defaulted through super into life, disability and income protection insurance that doesn't suit their circumstances, and in many cases they don't even realise they're insured.
Such unnecessary insurance erodes Australians' super balances by $1.9 billion a year.
The government's Protecting Your Superannuation Package Bill fixes these problems by making life, disability and income protection insurance opt-in for people under 25. Most under-25s don't have dependants, so life insurance is inappropriate for them. Under the bill, insurance will start only once there is $6000 in your super account (typically after a year's full-time work), to reduce the number of people who are double-insured. These reforms will substantially reduce the costs of super­annuation, ultimately boosting people's super balances when they retire.
But the bill has remained stalled in the Senate since late last year while the super industry walks the corridors of parliament seeking to force amendments that undermine the bill's intent. The industry's key arguments against it focus on the small numbers of people who might lose coverage they need, rather than the millions more who will no longer pay for coverage they don't need.
The premise of the bill is simple: defaults should be set so that they are appropriate for most people. Inevitably the default outcome will not be the best for every person. But a default should be set to provide the greatest benefit to the most people at the least cost.
Several super funds have argued that people in high-risk industries should continue to be defaulted into insurance. After all, the argument goes, they're the most likely to need insurance.
But people are pretty comprehensively insured against accidents at work through workers' compensation legislation. If a person dies through a work-related accident in Victoria or NSW, their dependants receive compensation in the order of $750,000. This is far more than people are likely to get from insurance through super, where the average benefit is only about $100,000.
There is no reason for people to take out insurance through their super against the risk of accidents occurring at work, which is already covered by workers' compensation. There is certainly no reason to default them into such insurance.
People in high-risk industries are also unlikely to have more illnesses or accidents outside of work. According to the Australian Institute of Health and Welfare, a 40-year-old is most likely to die from suicide, accidental poisoning, a car accident, or heart disease. Work accidents are well down the list. Rather than defaulting people in high-risk occupations into insurance through super, default life insurance through super should exclude accidents at work.
Many in the industry also fret about the bill's provision that under-25s no longer be defaulted into insurance cover through super. They want automatic insurance cover to commence from age 22. But only 5 per cent of people aged 22 to 24 and in employment have a child, and only 3 per cent have a mortgage. Lowering the age of automatic default from 25 to 22 years, as the industry seeks, would ensure some 30,000 workers with dependent children, and a further 20,000 with a mortgage would be insured, but at the expense of making another 550,000 younger workers pay for insurance they won't need.
The industry also wants super funds to be able to hold on to inactive accounts for 16 months (up from 13 as proposed in the bill). This is supposed to protect women who have taken career breaks. They are allowed to opt out and retain their inactive account, and they are likely to get many letters from their super fund suggesting this. And the typical career break is more like eight months than 16.
But what sounds like concern for a fraction of those women who take career breaks is in fact an additional three months of fees and (probably duplicate) insurance premiums paid by a much larger group of people who have inactive accounts because they have changed employer and therefore superannuation fund.
In all these cases, vastly more people would be hurt by the industry's proposed carve-outs than would be helped. And people no longer defaulted into insurance through super would remain free to opt in if they really need it. The legislation even allows super funds to apply for an exemption from the new rules where they can demonstrate that providing insurance on an opt-in basis to younger members would be in those members' interests.
The Protecting Your Super bill will stop millions of Australians paying for insurance cover they don't need.
The misconduct uncovered by the Hayne royal commission has prompted outrage. Now it's the parliament's turn to act. The Protecting Your Super bill would be a good place to start, because when it comes to reducing the rorts in super, actions speak far louder than words.