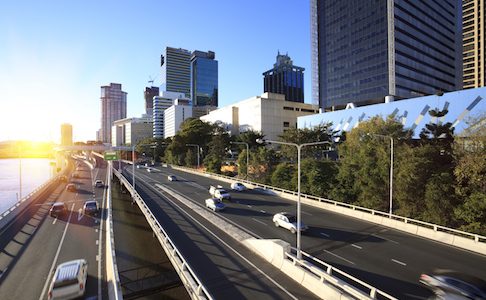 Queensland has higher priorities than faster trains
Published in The Gold Coast Bulletin, 14 June 2020
Politicians love to tempt us with visions of faster trains. The Queensland and Federal Governments want to fast-track transport projects to revive the economy from its COVID-19 slump. Fiscal stimulus that includes infrastructure spending may be the right prescription. But should that extend to regional rail plans hatched before the pandemic?
Faster regional trains were never likely to take much pressure off Brisbane, nor revitalise regional cities and towns. And a new Grattan Institute report shows that that's even more true now. Some regional upgrades may be worthwhile, but the label of 'fiscal stimulus' is not a license to abandon cost-benefit discipline.
The Federal and Queensland Governments have overseen the business case for an upgrade to the Sunshine Coast-to-Brisbane rail link, and the two governments are funding business cases for upgrades to the lines to the Gold Coast and Toowoomba.
One argument for these upgrades is that they'll take pressure off Brisbane by enabling people to live elsewhere while keeping their city job. Another is that they'll boost jobs and tourism in the regions. Neither argument stands up well to scrutiny.
Tweed Heads and the Gold Coast is the regional area with the most Brisbane commuters, at 29,000. After that, there's daylight before the next largest area, the Sunshine Coast, with about 7,000 Brisbane commuters. Toowoomba has fewer than 750.
It might sound as though the Gold Coast could be a great place for Brisbanites to move to, while still keeping their current jobs. But a faster train service isn't likely to have much impact. That's because people who currently live on the Gold Coast and commute to Brisbane mostly don't take the train – and that isn't likely to change.
Only 13 per cent of the Gold Coast's 29,000 Brisbane commuters get to work by public transport. Once you factor in that many workplaces outside the CBD have free parking, and some people have tools and equipment to carry, it's no surprise that people coming up from the Gold Coast tend to drive.
The overwhelming majority of commuters who do take the train from the Gold Coast to Brisbane work in the CBD. There are 3,000 of them. But even if a faster train service encouraged 3,000 Brisbane residents to move to the Gold Coast but keep their city job, that would account for just 5.8 per cent of Brisbane's population growth last year. It's far too small a number to have an impact on population pressures in Brisbane.
Meanwhile, parts of metropolitan Brisbane remain very poorly serviced by public transport. It can take more than an hour to get to the CBD from Burpengary, Redcliffe, Beenleigh and parts of Ipswich. More people would benefit from fixing blackspots in Brisbane, such as Centenary.
The other argument for regional rail upgrades is that they will boost the regions; that faster trains to Brisbane would mean more jobs in Toowoomba or in towns along the Sunshine Coast. But faster passenger rail is a puny force to pit against 100 years of relentless urbanisation. The best evidence suggests that Brisbane would be more likely to gain than the smaller towns, not vice versa. That's what happened in France: the high-speed rail network benefited the second-tier cities of Lyon and Lille at the expense of surrounding towns, but it was the capital city of Paris that gained the most.
There's no doubt that Australia faces hard economic times. But when governments add to the $320 billion of new debt arising from the response to the COVID-19 crisis, they should do so in ways that set us up for the future we'll actually have, not the one we imagined before the pandemic struck. When we simply don't know whether the population will be growing or what future travel and work patterns will be like, it's smart to keep our infrastructure options open and focus on projects that are likely to give us the biggest bang for our buck.
Likewise, it's smart to deal with the most pressing needs of regional cities and towns. According to the Queensland Government's infrastructure advisor, more frequent trains are a higher priority than faster trains, and the highest priority is better road connections.
In the post-COVID world, the best investment is in improving the productive capacity of the transport system. It's not a time for tempting voters with speculative needs.