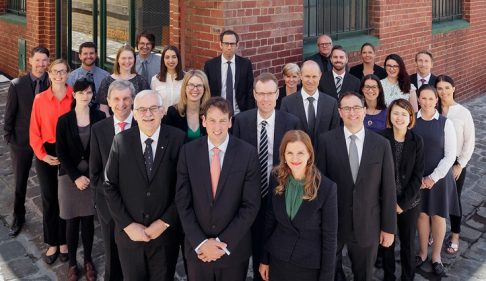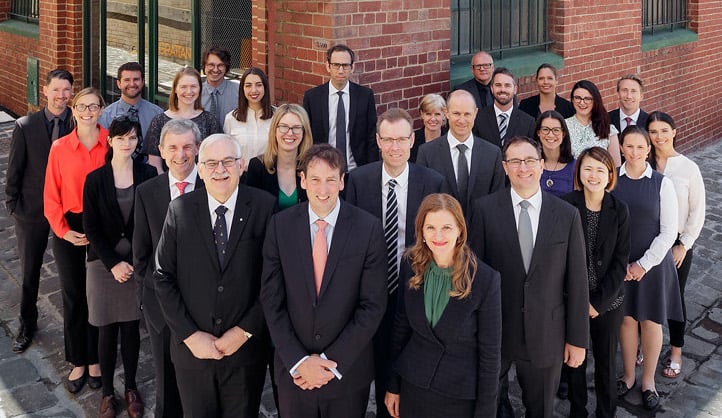 Ten years of Grattan Institute
by John Daley
Speech at the 10th Anniversary Dinner, Thursday 21 March
Thank you all for coming tonight to celebrate Grattan's first ten years.
I'd like to start by acknowledging the Wurundjeri People, the traditional owners of the land where tonight's dinner is being held, and pay my respects to their Elders, past and present.
I'd also like to acknowledge those people who have built the institution of this Library, both this magnificent building, and more importantly its ongoing activities in preserving our heritage and providing a place of learning and discovery for so many Victorians.
Sharing soup – Grattan on the inside
Each Monday at Grattan Institute we have soup. One staff member cooks vegetarian soup, another cooks soup that may have meat in it, and somebody else brings bread. And all Grattan staff members – and invited guests – eat lunch together.
It was a tradition that started in the first few months of Grattan Institute, when upstairs at 8 Malvina Place still looked like a residential home, with a kitchen, and (because it had been owned by an architect) lavatories with no doors.
Lunch is invariably fascinating as you hear about your neighbour's struggles with the subtleties of defining equivalised households, the latest gossip of political intrigue, and interminable statistical arguments about football. Soup is very much a communal occasion.
But each soup is also one person's individual effort, and over 800 soups so far have all been delicious.
And in the same way, each staff member at Grattan brings a different perspective to the work we do – from Anglo-Saxon archaeology, to number theory, to the realities of commuting from Hopper's Crossing.
Monday soup has gone far beyond what anyone could have imagined when the tradition started. The add-ins have become ever more exotic – watercress is now so 2014, whereas pangritata is in.
And similarly, Grattan has tackled an ever-widening range of issues. We published our 113th report on Monday.
Not all 113 reports have gone where I expected. Our higher education team thought that dropping out of university was bad. It turns out that it's often a good thing that students would choose to do again. Time and time again, Grattan staff have broken new ground as they followed the numbers wherever they led, guided by a concern for the public interest.
Soup technique at Grattan is genuinely impressive, and so is the analysis. Take Grattan's transport report, Stuck in traffic? In a world first, we used Google maps data to track travel times on 350 specified trips across Melbourne and Sydney every 30 minutes for 6 months. We built an extraordinarily detailed picture about exactly where Melbourne and Sydney become congested, exactly when during the day, and how this varies through the week and over the month. The research has profound implications for both thinking about transport project priorities, and micro-economic reforms such as congestion pricing.
But soup is not a free-for-all. After a number of people have pushed the boundaries, there's a ruling: it doesn't count as "soup" if it can be eaten with a fork.
We have not yet got to the point that all Grattan soup is on palette in orange, yellow, and red, but I'm working on it.
And similarly, despite all of the creativity that its staff possesses, Grattan reports and engagement fit a pattern. Each report has a one-page overview, with no cheating on the paragraph spacing or font size. There's a style of writing, and a style of logic.
These boundaries matter. Soup is a tradition bigger than any one lunchtime. And Grattan's brand and influence is much more than the sum of 113 individual reports.
As you might expect with a lot of high-achievers, soup has become a little competitive. The quality keeps rising. My culinary standards were left behind a long time ago.
I've been left behind on many other things. I used to think I was a data geek until Grattan staff members adopted the data analysis program R, and turned my expertise in Excel pivot tables into a 20th century relic. I thought I cared about quality assurance until a number of Grattan's Senior Associates came up with a much better process to check every important fact and stress-test every argument.
I thought I was pretty fussy about report layout until two Grattan staff members identified hundreds of tiny formatting issues in our publications, and dragged us into using a program called LaTeX that produces much sharper results.
On all these improvements, Grattan's staff have imposed quality, often against my better judgement. And as a result, they have built a brand for rigour so that many outsiders hold up Grattan as the standard to which they aspire.
I've spoken a lot about soup, and what Grattan does internally, because it's the core of our success. Like soup, Grattan's work is both communal, and individual. It's inventive within boundaries. And it's relentlessly rigorous because otherwise we're just adding to the noise.
Playing a contact sport – Grattan on the outside
Unlike Grattan soup, Grattan's policy work goes into the wider world. Public policy is ultimately a contact sport.
Grattan doesn't just keep score: providing information, but leaving people to work out what it means. Nor does Grattan just stay in the safety of the commentary box. Grattan takes to the field. Grattan has always been practical, arguing for one outcome as better than the alternatives.
Like most contact sports, Grattan's work is conducted in public, with plenty of people shouting from the sidelines both for and against the Grattan team.
From the outset ten years ago, engaging the public has always been core to Grattan Institute. If you truly believe in democracy, then you believe that when you change the hearts and minds of the people, then the hearts and minds of our politicians follow shortly thereafter. Eight years ago, many people told me that we were wasting our time complaining about negative gearing, because public opinion would never change. After a lot of public argument, surveys today suggest that most people want change, and a political party is taking proposals to the next federal election, backed by a policy paper containing charts that look very like those in a Grattan report.
Grattan's meeting rooms at Malvina Place are filled with the front pages of major newspapers where Grattan work was the lead story for the day. They're a record of Grattan, quite literally, "making news". There's even one day when Grattan pushed the crocodiles off the front page of the Northern Territory News.
Grattan's work doesn't just fill the wall for a day. It keeps echoing. The economics editor of The Australian newspaper recently wrote a column that heavily relied on a report that Grattan had published more than two years ago. If the problems aren't fixed, they don't go away – and neither does Grattan's analysis.
Public policy may be a contact sport, but it's also a team sport. You only succeed when you can get many others to play on your team, and Grattan staff spend plenty of time talking to other players and the coaches. It's a measure of Grattan's impact that politicians and their offices take our calls – and indeed often contact us. It's another measure of impact that many stakeholders are now assiduous in providing comment on Grattan draft reports, precisely because they think our work will sway the debate.
Our Energy Program has been a particularly cooperative team player. I'm not going to talk about carbon pricing, because this is a family occasion. Instead look at the Program's work on who should pay for over-building electricity networks in NSW and Queensland. The team has worked tirelessly behind the scenes with regulators, public servants, and governments. The ACCC has published a report that extensively cited much of their work. When success comes, it will have lots of parents.
But as with any contact sport, people get hurt in public policy debate. Some teams play mostly by the rules. And some have a reputation for eye-gouging. I hope Grattan is always playing for best and fairest.
Unfortunately, that's not always reciprocated. When a think tank is doing its job, then it will say some things that some people don't want to hear. Grattan staff have been at the front line of being called unpleasant names in public for their work. It's usually an indication that you're having an impact. But it's not a nice feeling. Even so, I've never once seen a member of Grattan staff back off because they were afraid.
Instead Grattan staff have done a great job supporting each other through the sledging. The Health Program, for example, put an outrage-o-meter on the wall at Grattan to record the level of staff outrage at the venal self-interest of lobby groups.
Grattan's Board and committee members have been resolute as well. They are in an invidious position when their friends ring up and complain because they disagree with a Grattan report. Board and committee members have nevertheless chosen to provide advice, but not directions about Grattan's work, carefully respecting the editorial independence of Grattan's staff. And they have consistently backed the work of the Institute even when – especially when – they disagreed with it personally.
Thank you for your support. It has meant a lot.
So Grattan has taken to the field of this contact sport that is public policy. The public get involved and have opinions. Grattan has talked to all the players and the coaches.
Occasionally people get hurt.
Grattan for the public interest
But it's not just a game. Public policy changes people's lives. And Grattan has done plenty of that.
I could give you a long list of examples. If you're interested – and I hope you are – our report that looks at the impact of every single Grattan report over ten years is on the website. But so that we all get home before midnight, let me pick just one, bearing in mind that I love all our children equally.
School funding has been a mess in Australia for a long time. Everyone knew it. When the Federal Minister dropped hints that he was prepared to think about change, our School Education Program wrote a ground-breaking report that laid out the case for change, what it would mean, and how it could be done. The work was routinely cited by the Commonwealth Minister as he pushed through the biggest changes to school funding in a generation. The only amendments to the bill, insisted upon by the cross-bench, were identical to the Grattan wishlist.
The thread running through all Grattan's work is a focus on the public interest rather than policy that ultimately serves vested interests.
Vested interests are usually well resourced. A recent Senate inquiry into superannuation reforms received 34 submissions. 31 out of 34 were from organisations whose members, shareholders or staff ultimately benefit from higher superannuation fees.
Representing the public interest is a lonely business, because very few people fund it. Except that the people in this room are different.
The initial contributions to Grattan from the Commonwealth of Australia, Victoria, BHP and NAB gave us the freedom to be truly independent when we started. The University of Melbourne has provided substantial support in kind – our premises, computers, and library access – since we began.
We remain independent because Grattan now has more friends.
The Myer Foundation funded our Higher Education Program for four years, has made a number of other grants, and decided last week to provide additional core funding to Grattan for the next three years.
The Susan McKinnon Foundation has been extremely generous. The Cuffe Foundation has been a consistent supporter, along with the Scanlon Foundation.
More than 200 people gave to Grattan last financial year, and a number of them are here tonight.
And many corporates have also contributed over the years, including Arup, Ashurst, Corrs, Deloitte, EY, GE, Google, Jemena, Lend Lease, Maddocks, McKinsey & Co, Medibank Private, Mercy Health, PwC, Silverchain, Sinclair Knight Merz, Stockland, Urbis, Wesfarmers, Westpac, and Woodside.
An enormous thank you to all of you for the financial support that enables Grattan to maintain its rigour, its independence, and its focus on practical policy in the public interest. The Institute could not have been so successful over the past ten years without your generosity.
Conclusion
In conclusion, it has taken just ten years to get to the point where many people say that they couldn't imagine Australian public life without Grattan. Not bad for an organisation of 30 people.
All of this has been both worthwhile and enormous fun along the way, with an extraordinary group of people. It has come at a cost – the late-night report drafting, the blue funk when yet again a vested interest gets its wicked way, the distraction of yet another media interview at seven o'clock on Sunday night. In my family, my wife Rebecca Coates has been at the receiving end, as well as providing many of my best ideas, both for soup and policy reform. The family members of many other Grattan staff have also paid a price, and made quiet contributions.
So thank you to the current and former Grattan staff for the communal, original and high-quality soup – and work – you have prepared over the past ten years, and thank you to your families.
Thank you to all those who have been on the Grattan team as we've played the contact sport that is public policy, including Grattan's Chairs, Allan Myers and now Alex Chernov, its Board, its Committee Members, and so many of you inside and outside of government.
And thank you to our supporters who have enabled us to fearlessly represent the public interest and make a difference to Australia.
It's been a pretty good first ten years. And with staff and supporters like everyone here tonight, I'm confident that Grattan is going to be a vital and permanent fixture improving public policy in Australia.