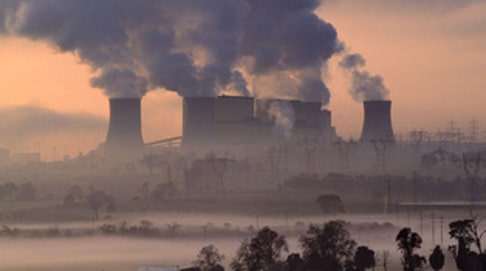 UK shows how to reform the Renewable Energy Target
by Tony Wood
By Tony Wood and Daniel Mullerworth
Published by The Climate Spectator, Friday 30 August 2013
There is much debate about whether Australia's Renewable Energy Target (RET) will or even should be retained in its current or an alternative form after the election. Although both main parties have promised to keep the target of 20 per cent of Australia's electricity coming from renewable sources by 2020, the winner will come under pressure from a range of companies that say the target is too tough and should be relaxed. While these companies are speaking out of self-interest, there are nevertheless problems with the RET. It is therefore intriguing to take a look at the United Kingdom where the government is committed to closing down the Renewable Obligation, its version of our RET.
Since 2002, the Renewable Obligation has been the centrepiece of the UK Government's legally binding commitment to meet 15 per cent of energy demand from renewable sources by 2020. In its place, the government is introducing a Contract-for-Difference (CfD) payment to low-emission generators. CfDs are designed expressly to bring forward investment in affordable, low-cost, low-carbon electricity, including renewables, carbon capture and storage and new nuclear.
The new policy is really a sophisticated feed-in tariff. Under the policy, the Government contracts with a generator to provide the latter with a top-up payment on each unit of power it sells. The Government sets a 'strike price' for each technology in advance, and if that price exceeds what the generator can obtain on the wholesale market, the Government pays the difference. Conversely, if the market price exceeds the strike price, the power company must pay the difference back to Government.
Abandoning the Renewables Obligation is a major policy change. Since 2002 it has catalysed more than 8,500 megawatts of generation capacity. As a result, renewable energy comprised 11.3 per cent of total UK electricity generation in 2012, as opposed to 13 per cent in Australia. Even so, the change is a frank admission that the Renewables Obligation is not the best instrument to develop the power technologies that Britain may need in the future.
We have a similar view about Australian energy policy. The RET has been valuable in bringing some renewable sources – especially wind – into the energy system. But for Australia to meet its long-term emissions reduction targets at lowest cost it needs to encourage a range of low-emissions technologies. There is still great uncertainty about what mix of low-emissions energy technologies, should supply electricity in the future. The best response is to reduce the costs and risks of multiple options, and manage them as events unfold.
Yet the RET – like the Renewables Obligation in the UK – cannot easily develop a range of technology options. Being a market mechanism, it pushes developers to focus on the cheapest form of renewable energy today. Many governments have tried to modify their schemes to support several technologies. But experience shows that this is hard to get right and government intervention can disrupt more than it assists.
The second problem with developing low-emissions projects is the high risk that energy developers must carry. They must select the right technology, manage wholesale electricity market risks and the uncertainty of changes in climate change policy. High risks mean higher project costs, which ultimately consumers pay for through their power bills.
For these reasons, Grattan Institute's 2012 report, Building the Bridge: a practical plan for a low-cost, low-emissions future, proposed a scheme that would provide better support to the carbon price than the RET.
Under Grattan's proposal, the Government enters into long-term contracts with project developers to provide electricity at a price that makes the most efficient technologies viable. It awards the contracts through a series of six-monthly auctions, held over 10 years. The goal is to get projects started at the lowest possible price. Over time, successful technologies will come down in cost and support can be reduced. Unsuccessful technologies will have support withdrawn. It is a practical solution to an extremely difficult problem.
Britain's CfD plan bears some similarity to Grattan's proposal. The first goal is to help developers by absorbing some of their risk. Developers are still responsible for project delivery, but investors will be able to lock in a strike price for 15 years, making their revenues much more predictable.
The second goal is to encourage the development of technology options. A CfD payment can support a range of technologies, and the UK Government intends to do just that. In June it published proposed strike prices for 14 different technology types.
Yet the proposed CfD policy comes with its own challenges. As with all feed-in type schemes, it is difficult to set the strike price appropriately. Too low and little investment will come. Too high and consumers wind up funding windfall profits for energy developers. The second challenge is to develop a credible and predictable approach to when Government drops support for a technology that is not developing. So far the UK proposal has not fully resolved these issues.
The UK approach is far from perfect. However, it aims to reform the electricity market with a set of policies that complement the central, market-based carbon price.
In Australia the outlook for policy is far less certain. The future of the carbon price is unclear, as is the scale of the Renewable Energy Target. Whichever party wins next week, the challenge is to produce a credible and predictable policy framework that delivers substantial emissions reductions and the suite of technologies that achieves them at lowest long-term cost.