We've been hearing a lot about homelessness recently. From the tragic death in Melbourne of young homeless woman Courtney Herron to the increasing numbers of rough sleepers on our streets, there's growing recognition that homelessness is a big problem in Australia.
But to tackle the scourge, we need to understand who is homeless. Here's what we do know.
More than 116,000 people were homeless in Australia on Census night in 2016 – up from 105,000 in the 2011 Census and 90,000 in the 2006 Census.
Rough sleepers are the most visible, but they account for only 7 per cent of Australia's homeless. More often, homeless people are living in homeless shelters or staying temporarily with friends or family. Almost half of all those classified as homeless by the Australian Bureau of Statistics are living in 'severely crowded' dwellings (places that would need to have four or more extra bedrooms to properly accommodate the people who usually live there).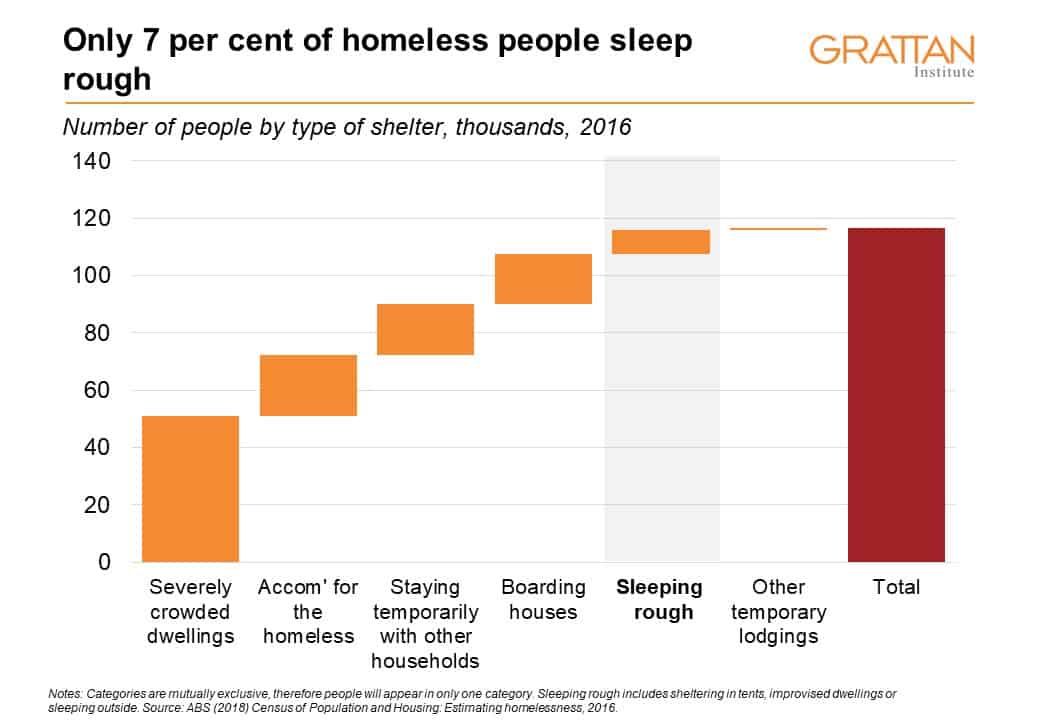 Most homeless people are young: about 60 per cent are younger than 35.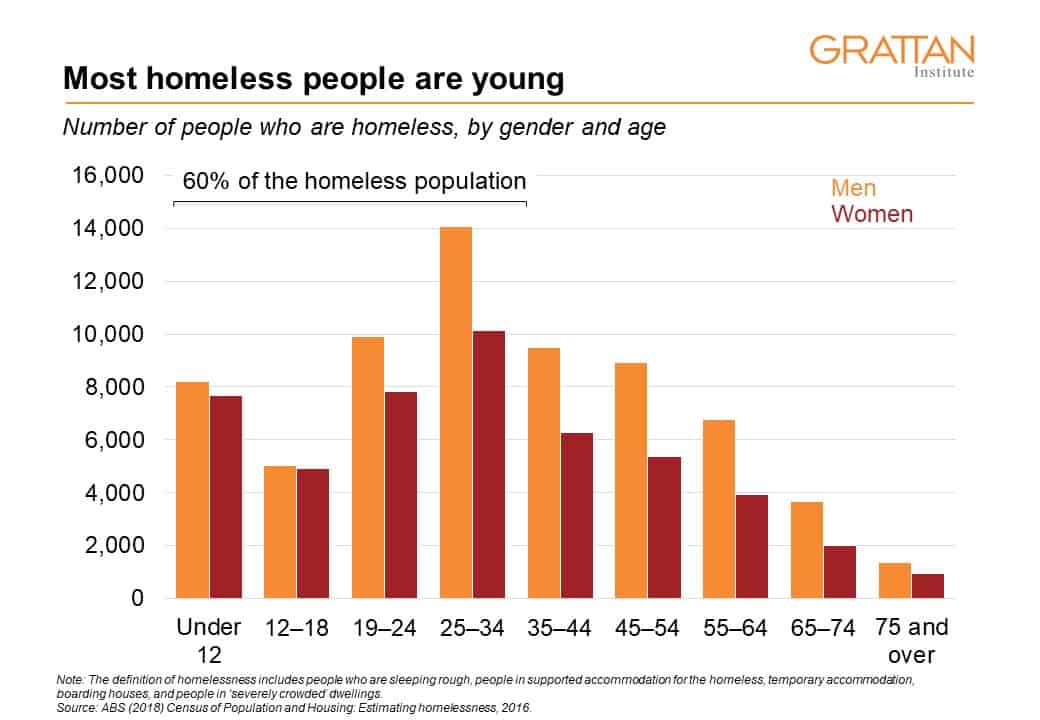 About 95 in every 10,000 Australians aged 19-24 are homeless, falling to 39 in every 10,000 among Australians aged 55-64.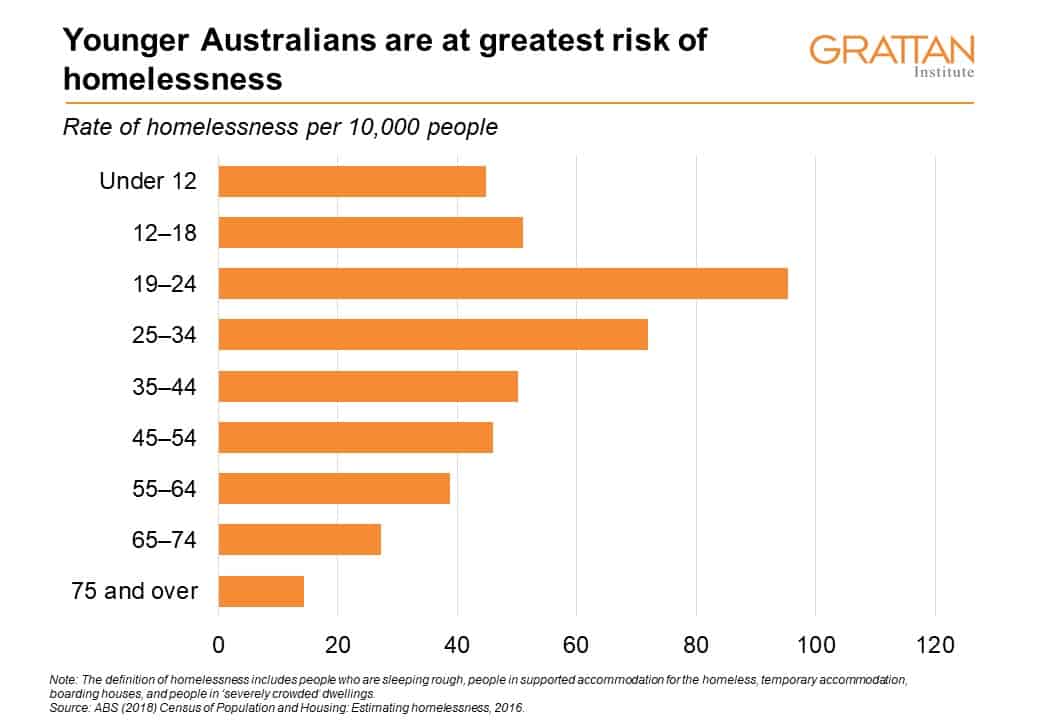 People aged 19-34 account for about two-thirds of the increase in homelessness in Australia over the five years to 2016, and men account for 70 per cent of the increase.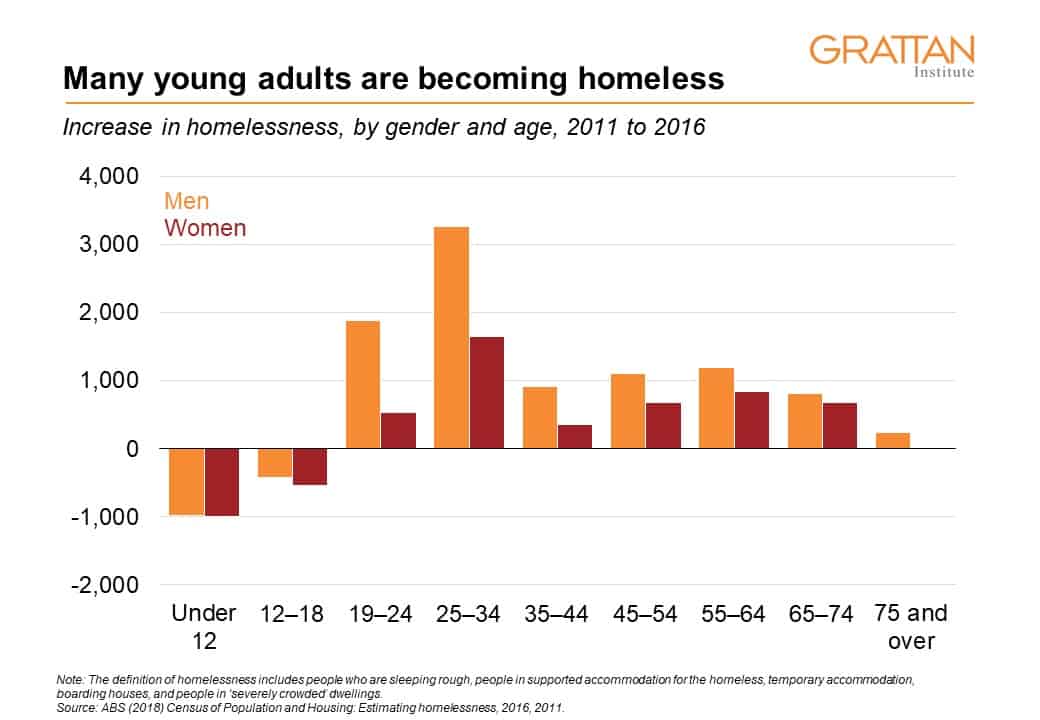 Relatively few older women are homeless, but the risk is rising. Rates of homelessness increased fastest over the five years among single women entering retirement age.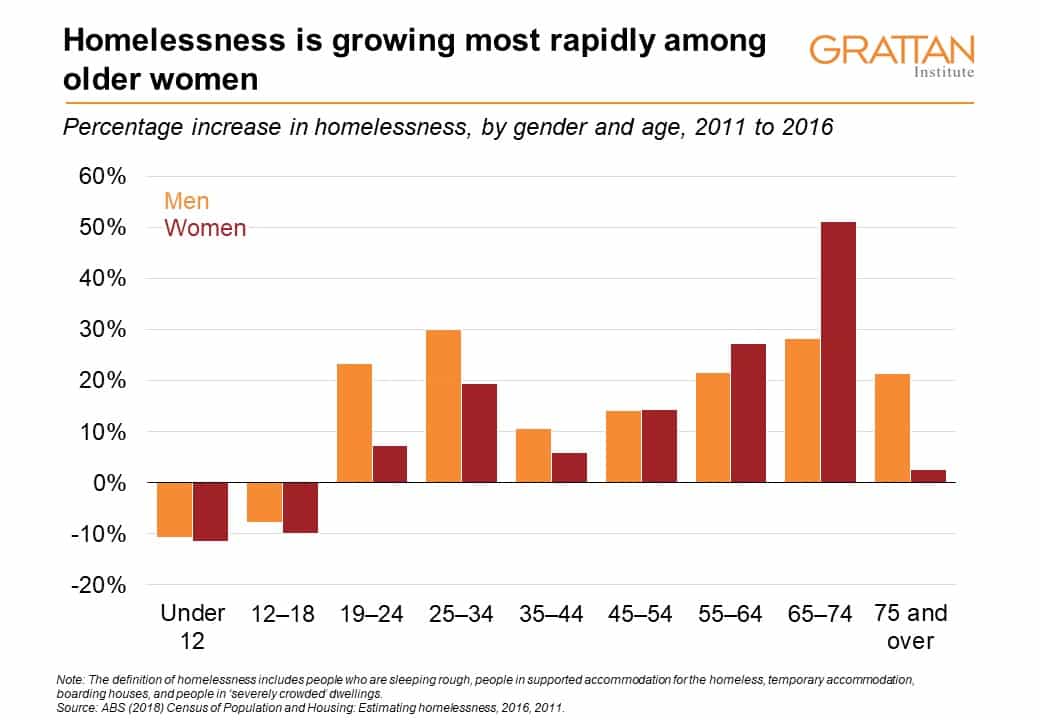 Rates of homelessness are especially high among Indigenous Australians. About 33 in every 10,000 Indigenous Australians sleeps rough, compared to 2 in every 10,000 among the Australian population overall.
The better news is that Indigenous Australians are 26 per cent less likely to be homeless today than they were in 2011, and 37 per cent less likely than in 2006.