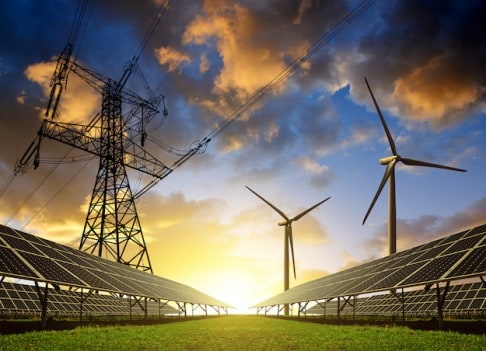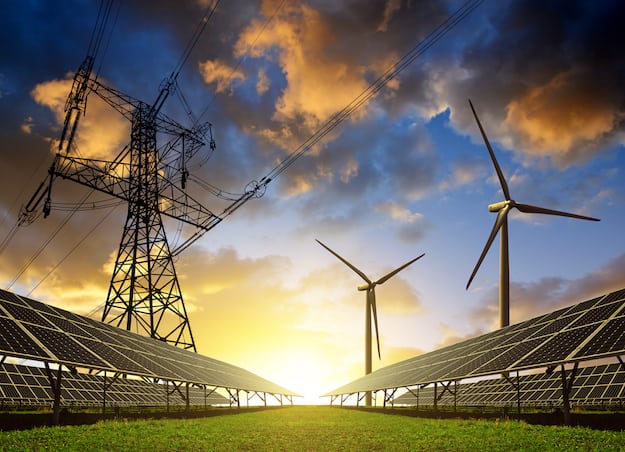 PM steers for the radical centre on energy policy
by Tony Wood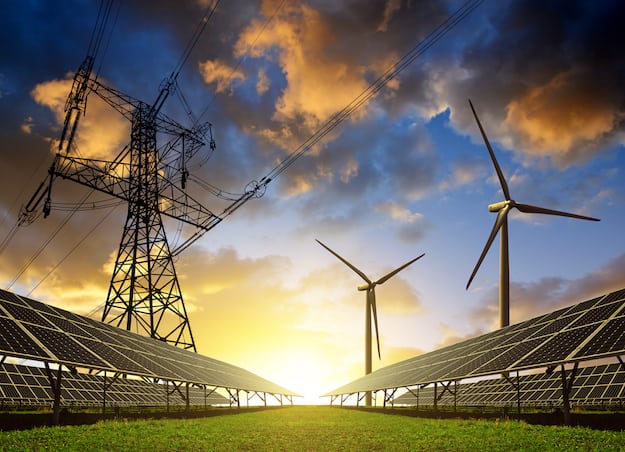 Published by  Australian Financial Review, Thursday 2 February
Malcolm Turnbull is seeking to reset Australia's energy debate. At the centre of his call at the National Press Club this week for a technology agnostic energy policy is a clear objective: secure and affordable power while meeting Australia's emission reduction commitments.
On key issues, the Prime Minister captured the essence of the problems. Yet, on these same issues, big questions remain unanswered.
Mr Turnbull rightly criticised policies that encourage renewable energy but fail to deal with the consequences of intermittent generation. Yet Australia's Renewable Energy Target has been one of the few constants in federal energy policy since the government of John Howard. Mr Turnbull rejects unco-ordinated state policies, yet his government hasn't filled the vacuum on credible climate policy that the states use to justify their policies.
The Prime Minister identified state government barriers to gas supply as a problem. He is right. And his offer to determine, with the states, the right incentives to unlock sustainable onshore gas development is a positive move. So too is the decision to use the Clean Energy Finance Corporation and the Australian Renewable Energy Agency to fund a new round of large-scale energy storage projects.
Mr Turnbull has been criticised for his support for low-emission coal technologies. Yet he is absolutely right in identifying the goal as lowest-cost emissions reduction – rather than coal closure, or more renewables. However, a low-emissions coal-fired power station, with or without carbon capture and storage, comes only in one size – super jumbo. And, as with early wind and solar technologies, the generated power will be expensive. How to finance such a power station will test the minds of the nation's brightest policy-makers and investors.
The absence of credible, scalable climate change policy and of integrated, national energy policy is threatening our energy security and affordability even as we aspire to achieve substantial reductions in greenhouse gas emissions. This is the trifecta – security, affordability and low emissions – to which Mr Turnbull rightly referred, although he and Minister Josh Frydenberg usually rank security above affordability and both above low emissions. Most consumers, most of the time, would probably agree with that ranking.
Under current policies, Australia is getting the wrong investments at the wrong time and in the wrong places. Wind and solar power are certain to play a major role as we move away from burning fossil fuels. But, the limitations a federal policy that delivered 40 per cent intermittent supply in a single state with limited interstate connection have been exposed. Just ask any South Australian.
The Australian energy industry and its customers (the nation's homes and businesses) have reason to be frustrated and apprehensive. Prices are rising, security of supply seems threatened and emissions are not falling, even though climate change accounting rules mean that Australia will meet its 2020 target of a 5 per cent reduction below 2000 levels.
Australia's climate change policy remains a battlefield littered with political carcasses, and Mr Turnbull seems determined to continue to make this a battle. He has grounds for criticising the low-emissions ambitions of Labor, when the security and cost implications of their policies have not been adequately addressed. Labor in turn has grounds for criticising the Coalition's less ambitious target, and absence of a policy to meet even that target.
Neither party has set out a clear energy policy that addresses how their emissions reduction target can be achieved while maintaining security and affordability of electricity supply, or how to deliver a nationally consistent solution on domestic gas policy. Neither party has set out a realistic assessment of the cost of this major transition to a lower-emissions future. The leaders of both parties would serve Australians better if they turned their minds to this challenge, rather than engage in a continual battle that leaves investors and consumers as collateral damage.
Australia's self-styled pragmatic, reasonable, reasoned Prime Minister is trying to forge a radical-centre energy policy for the nation, between the polar extremes of close-coal-now (the Greens and their fellow travellers) and the dump-the-RET-now lobby (the Coalition right-wingers).
History will show Malcolm Turnbull is on the correct path in this war, but to win the political battle he needs to take on a challenge that he and his predecessors have so far avoided: being frank with the Australian people about the economic costs of the energy transition which he has embraced and which is inevitable.