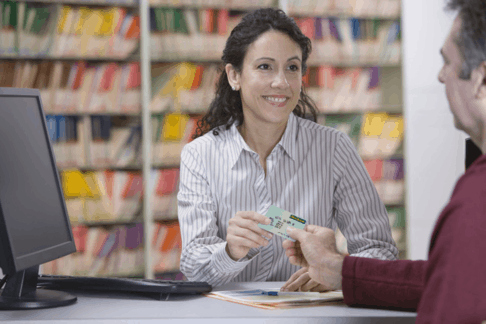 Should pharmacists be paid to give us a health check?
Published at The Conversation, Tuesday 25 February 2013
The Pharmacy Guild has proposed a scheme that would see the Commonwealth government pay pharmacists A$50 to provide one-off health checks. Pharmacists checks would assess patients' body mass index, blood pressure, blood glucose, cholesterol, and ask about lifestyle risks such as smoking and alcohol intake, to identify patients at risk of chronic diseases.
The prospect of saving money on GP visits might, for a moment, sound appealing to a government looking to save on health spending. But while pharmacists do need new roles, this should not be one of them.
Community pharmacy under pressure
There is a series of looming threats to the traditional community pharmacy.
The Guild claims that price cuts announced by the Commonwealth in August last year could drive some pharmacists out of business. But as Grattan Institute reports have shown, even after these cuts, Australia's wholesale prices are still far too high. For many drugs, the government still pays more than ten or 20 times the prices in New Zealand or the UK. These inflated prices cost taxpayers about $1 billion a year, as well as hitting consumers directly.
With the government searching for savings, inflated drug prices are a very good place to look. If Australia gets competitive prices, it would have a big impact on pharmacy income.
There is also increasing scrutiny on deals between pharmacies and drug companies, with the Australian Competition and Consumer Commission taking a drug company to court over discounts it gave pharmacies.
Finally, there is growing competition from discount pharmacies and supermarkets. In 2011, Terry White of Terry White Chemist saw many of these changes coming:
Pharmacists are going to cop it both ways. There's the hit in the margins coming from back-of-shop and increased competition for sales in front-of-store. I have never seen it this tough.
Using pharmacists' skills
The bulk of government payments to pharmacists are mark-ups on drug prices. The more drugs pharmacists dispense, and the higher the price, the more money pharmacists make. For the most part, we're paying them as retailers.
Yet, as many other countries have realised, pharmacists shouldn't be valued by the cost of the pills they sell. They are trained for four years about drugs and their impacts. They know how to dispense drugs safely and provide advice on medicines. They are a highly trusted group located throughout Australia, including in areas with low access to primary health care.
People can usually see a pharmacist immediately. In many parts of Australia, this can't be said of GPs. In cities, more than one in eight people report waiting too long to see a GP. In regional and rural areas, it's about one in five.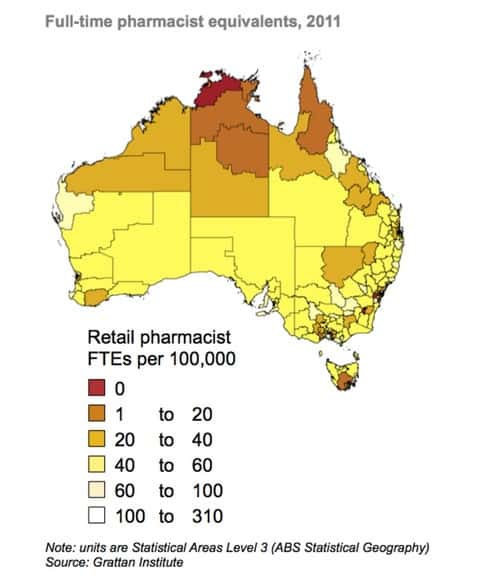 In Britain, Canada, New Zealand and the United States, pharmacists are used to increase access to primary care. They deliver a wider range of services, including providing vaccinations, reissuing prescriptions for long-term conditions and working as part of a team to help patients manage chronic conditions.
It's time for Australian pharmacists to follow suit, particularly in rural areas where there is a chronic shortage of GP services.
Why not start with one-off health checks?
The Australian Medical Association (AMA) has denounced the $50 pharmacist health check proposal, arguing the direct cost to government would be higher than for a similar GP visit. That's questionable, as GPs can bill $58 or $70 for a half-hour health check.
The AMA also raises concerns about the quality of pharmacist check-ups, fragmentation of care, and possible lack of patient privacy during pharmacy consultations.
One of these concerns is certainly valid: a one-off check would do little to achieve integrated care. It would basically leave us with the same old model, missing an opportunity to adapt to the rise of chronic disease.
A growing number of people have chronic conditions such as diabetes, arthritis and heart disease – and they're increasingly likely to have multiple health problems. This means they need to use several different health care services, often while taking a complex array of medicines. Providing the right mix of care in a seamless way that works for patients is a crucial challenge for health care in coming decades.
To make it work, pharmacists should do more than one-off health checks with no real link to other kinds of care. GPs should remain at the centre of the system, referring patients to other kinds of health worker as needed.
Making this change won't be easy. Better patient records, training that helps different disciplines work together, and the right financial incentives and quality assurance will all help. While there are challenges, other countries have already done this, and there is evidence that patients benefit when pharmacists contribute to team-based care for chronic disease.
The Pharmacy Guild is clearly looking for new ways for its members to earn an income. That's fine if it makes the whole system work better. But a one-off health check that doesn't take broader issues into account won't do that.