REPORT
by Tony Wood and David Blowers
An energy revolution, featuring solar panels and home batteries, is at hand in Australia. Governments must not botch it, as they did last time.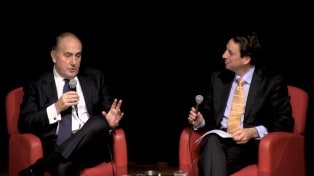 PODCAST
15 May 2015
Australia's budget pressures: the view from Treasury
Three days after the 2015-16 Budget, Commonwealth Treasury Secretary John Fraser speaks to Grattan CEO John Daley about the key economic issues for Australia going forward, including the outlook for debt, growth and structural reform.
NEWS & OPINION
13 May 2015
Health funding: Hospital funding cuts strain Fed-state relations
Cuts to hospital sector funding announced in the 2014 budget caused the government little trouble, but are having major effects as states scramble to cover the shortfall.
EVENTS
11 June 2015
Sundown, sunrise: how Australia can finally get solar power right
This Forward Thinking seminar will explore how we need to get network prices and policy settings fixed to ensure that solar really can help deliver fairer, cheaper and more sustainable electricity.
What is Grattan Institute?
Grattan Institute contributes to public policy in Australia as a liberal democracy in a globalised economy. Our work is independent, rigorous and practical.
We foster informed public debate on the key issues for Australia, through both private forums and public events, engaging key decision makers and the broader community.